MANHATTAN, Kan. – U.S. pork producers will send about 1.4 percent more hogs to slaughter this year than they did a year ago, but overall prices will still be high enough to keep most operations profitable, said Kansas State University agricultural economist James Mintert.

Based on recent government data, Mintert expects cash hog prices in the benchmark Iowa-southern Minnesota market this year to average in the low $40s per hundredweight.

"That's below last year's $44.58 average, but still high enough to be profitable given current production costs," he said, adding that the forecasts assume no large impact on U.S. hog prices linked to the foot-and-mouth disease problems in Europe.

Mintert, a livestock marketing specialist, estimated 2001 hog slaughter at 99.4 million head.

Hog slaughter in the first quarter of 2001 slipped 1.7 percent, but dressed hog weights were 2 percent heavier. The result was pork production about on par with year-earlier levels.

"Even though pork production was near a year ago, prices were higher than in [first quarter] 2000," the economist said. First quarter live weight Iowa-southern Minnesota slaughter hog prices averaged $42 per hundredweight – about 2.4 percent higher than a year earlier.

Slaughter is expected to "shift gears" this spring, however, and move above year-ago levels by 1.5 to 2 percent, he said. That increase, combined with continued heavy weights, could push pork production up 2.5 to 3 percent over spring 2000 levels.

Strong demand.

"Despite the increase in pork production, it looks like barrow and gilt prices in Iowa-southern Minnesota will average in the high $40s during the April-June quarter as a result of strong demand," Mintert said. "The strongest prices of the quarter are expected during late spring, when live-weight cash prices could climb above $50."

Although larger than a year earlier, farrowings last winter were smaller than expected, coming in 1.5 percent more than a year ago. That set the stage for a hog slaughter increase this summer of about 1.5 to 2 percent, which may keep average hog prices in the mid-$40s.

"Assuming producers follow through on their farrowing intentions, slaughter this fall will wind up 2 to 2.5 percent larger [than fall 2000], and pork production will rise 3.5 to 4 percent, compared to the previous year," the economist said.

Modest slaughter.

"The modest slaughter increase projected for this fall means that slaughter will fall short of the record established in 1998 by over a million head."

For that reason, the increase is not expected to lead to a dramatic widening of the spread between wholesale pork values and live hog prices.

"Consequently, look for cash barrow and gilt prices this fall to average in the upper $30s, down modestly from last fall's average of $40," he added.

Current prices are keeping pork producers in the black – for the time being, said extension agricultural economist Rodney Jones.

"Break-even levels to cover all costs for average farrow-to-finish producers are currently averaging around $41.50 per hundredweight on a live-weight basis," Jones said. "Based on current cash hog prices, average farrow-to-finish producers should be enjoying modest profits of around $15 per pig sold."

Longer term, Jones said that the projected sale price needed to cover costs associated with finishing formula-priced early weaned pigs started on feed in March and expected to finish in September is $42.05 per hundredweight on a live basis.

If prices dip into the upper $30s, producers will be back into the negative profitability category, he said.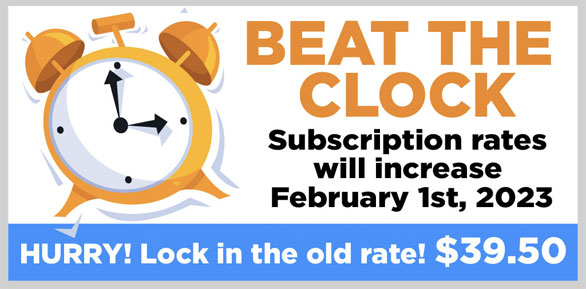 STAY INFORMED. SIGN UP!
Up-to-date agriculture news in your inbox!