WEST LAFAYETTE, Ind. — A recovering world economy, lower feed prices, strong beef exports, low red meat supplies and shrinking retail beef prices have given the beef industry a much-needed price boost.
In December 2009, finished cattle were selling at $80 per hundredweight, but have since increased to $100. Calf prices also increased nearly 25 percent from $1.05 per pound in December to more than $1.30 per pound.
"Beef production in the United States so far this year has been down 1 percent," said Purdue University agricultural economist Chris Hurt.
"A somewhat higher rate of slaughter has been more than offset by lower cattle weights. But there are even more important reasons to explain why cattle prices are so strong."
Consumer confidence
U.S. and international consumers are feeling more confident and they are competing for reduced meat supplies around the globe, Hurt said.
In the first two months of 2010, U.S. beef exports were up 24 percent, but imports from competitors in Australia, New Zealand and Brazil were down 23 percent.
"The result of modestly smaller U.S. production with such strong exports and reduced imports is that first quarter available beef supplies per person in the U.S. were down about 5 percent," Hurt said.
Retail prices
But, despite the lower supplies, retailers have kept beef prices low in the early part of 2010, which has kept consumers fighting for existing supplies and has ultimately helped drive the cattle price surge.
In the first quarter, retail beef prices averaged $4.23 per pound — a 10 percent decrease from one year ago.
Won't last
Hurt said that because retailers' profit margins have decreased with the higher cattle costs and lower consumer beef prices, the lower retail prices will not continue.
"We can expect to see retail prices move back to record high levels, which were $4.46 per pound in the third quarter of 2008," he said.
"In fact, it is likely consumer prices will set new high records this summer and fall. Given the still weakly recovering economy, consumer demand may not appear so robust this summer."
Cattle outlook
Despite the increasing consumer beef prices and decreased demand, Hurt predicts that cattle prices will remain strong — just not quite as strong as they have been this spring.
He expects finished cattle prices to be at their yearly highs for the remainder of spring, with summer prices in the low- to mid-$90 range per hundredweight.
Prices could move back upward a few dollars in the fall.
"The 2010 prices may average about $93 — dramatically above the $83 of 2009," Hurt said. "Prospects for 2011 should remain strong as well, perhaps moving upward close to $95 for the year."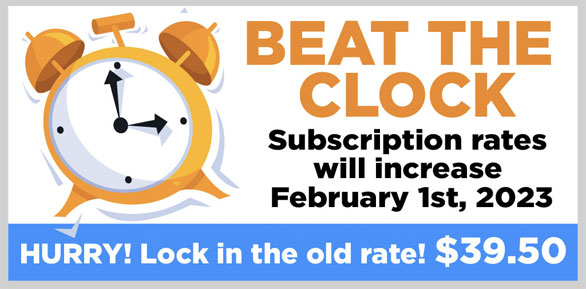 STAY INFORMED. SIGN UP!
Up-to-date agriculture news in your inbox!