COLUMBUS — The future of Ohio State University Extension and 4-H in at least a half-dozen Ohio counties is still being decided for 2010.
A lack of county funding, followed by the failure of levies in November to provide operational funds, has county directors looking for answers that could ultimately decide whether their programs continue, and if so, in what form.
Keith Smith, Ohio State's associate vice president of agriculture administration and director of OSU Extension, said county extensions receive a match from OSU, for the amount the counties raise.
The first priority is commissioner-based funding from each county. If that fails, and it has in several counties, then the county can consider a levy. If the levy fails, which several did in November, the third priority is to try for donations.
Looking for help
In November, Extension' backers in Paulding, Jackson and Coshocton counties went to voters for operating funds for Extension services and were denied. Some of the votes were close, but closeness won't pay the bills, directors noted.
In Jackson County, director Erin Dailey is the only staff member paid through county funds. A proposal has been made with commissioners to seek another vote in May, after the November vote for a .5 mill levy failed 4,656 to 4,258, just 378 votes from approval.
With only one staff person, "we're about as slim as we can get," Dailey said. "We're operating on a minimal level right now."
In Coshocton County, director Sarah Jane Lindsey just retired. But she's hopeful meetings will be held soon to determine what programs will be offered in 2010, and whether the county's extension will need to go to the ballot again in May.
Last year, her office was cut nearly $60,000 from a yearly budget that had already been cut.
Making adjustments
In Lorain County, director Linnette Goard recently learned she will receive about one-third of her budget from the county commissioners and is in the process of making plans for how to proceed.
The county tried a sales tax levy in November, which would have helped fund the office, but the levy was voted down by more than 13,000 votes.
She expects the office will operate at about a $200,000 deficit for this year. Currently, the county Extension is looking at other options, including donations and the possibility of a pay-to-participate programs, including 4-H.
State director Smith said he frowns on requiring 4-H members to pay, because it "discriminates" against youth who may not be able to afford it, and jeopardizes the goals of 4-H.
"We believe that all kids should have the right to be in 4-H," he said. "Having to pay a certain amount to participate is contrary to what our values are."
At least four county Extensions are currently being funded by levies. Vinton, Noble, Morgan, and Harrison all receive money generated from property tax levies. Hardin County was the only county to approve a new levy in November, a .4 mill levy that received nearly 60 percent of votes in favor.
Still optimistic
Smith said extension's administration plans to meet with county commissioners and volunteers in Paulding, Coshocton, Jackson, Allen, Stark and Van Wert counties, to explore alternative funding sources.
"These are tough economic times for county governments," Smith said. "But we are going to focus on how to move forward and secure funding for these counties."
Programs important
OSU Extension provides more than $10 million per year in direct support to Ohio counties for salaries and benefits of educators, as well as an additional $10 million for curriculum development, leadership and supervision, training, and other professional development.
The Ohio State outreach program also spends more than $5.3 million annually in more than 70 counties teaching participants healthy eating habits, how to stretch food dollars and weight management.
While the slow economy has contributed to financial difficulties at the county level, Extension programming can help boost the job outlook and the economy, Smith said.
"We provide training for workforce development. We work with farms and businesses to make them more profitable. We offer personal financial management education. We help young people involved in 4-H grow into leaders and good citizens."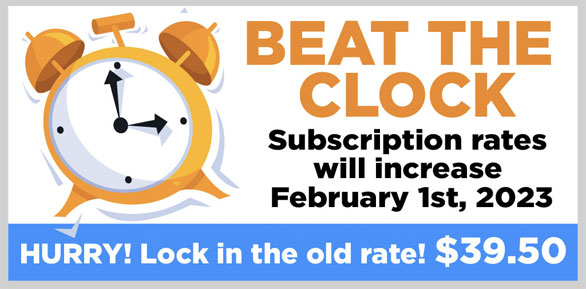 STAY INFORMED. SIGN UP!
Up-to-date agriculture news in your inbox!