WASHINGTON — The U.S. Dept. of Agriculture released its Prospective Plantings report March 31, forecasting a 5 percent increase over last year in planted corn acres, 8 percent increase in wheat and a 1 percent decrease in soybeans.
Corn
Growers intend to plant 92.2 million acres of corn for all purposes. If realized, this will be the second highest planted acreage in the United States since 1944, behind only the 93.5 million acres planted in 2007.
Acreage increases of 250,000 or more are expected in Iowa, Kansas, Nebraska, North Dakota, Ohio, and South Dakota. The largest decrease is expected in Texas, down 150,000 acres.
The USDA figures show farmers in Ohio plan to plant 3.7 million acres of corn in 2011, up from 3.4 million acres that were planted last year.
"Farmers have responded to market indicators and will plant more corn acres this year. We anticipated these planting numbers because farmers have invested in building demand and take a great interest in meeting the needs of their customers," said Ohio Corn & Wheat Growers Association CEO Dwayne Siekman, in a statement.
Pennsylvania farmers intend to plant 1.4 million acres of corn, up 4 percent from the previous two years.
Soybeans
Planted area for 2011 is estimated at 76.6 million acres, down 1 percent from last year. If realized, it will be the nation's third largest on record.
Compared with last year, planted acreage declines of 100,000 acres or more are expected in Iowa, Kansas, Mississippi, Nebraska, and Ohio.
The decrease is not a big concern, said Adam Ward, executive director of Ohio Soybean Association.
"That (decrease) can be due to a lot of things, including crop rotation, but is still holding pretty steady," Ward said.
Steady enough to be the third largest bean crop on record, he said.
Pa. farmers intend to plant 495,000 acres of beans, about 1 percent below the 500,000 acres planted last year and 10 percent above the 450,000 acres planted in 2009.
Wheat
All wheat planted area is estimated at 58.0 million acres, up 8 percent from last year. The 2011 winter wheat planted area, at 41.2 million acres, is 10 percent above last year and up 1 percent from the previous estimate.
Of this total, about 29.4 million acres are Hard Red Winter, 8.2 million acres are Soft Red Winter, and 3.7 million are White Winter. Area planted to other spring wheat for 2011 is estimated at 14.4 million acres, up 5 percent from 2010. Of this total, about 13.6 million acres are Hard Red Spring wheat. Durum planted area for 2011 is estimated at 2.37 million acres, down 8 percent from 2010.
In Ohio, wheat acres are estimated at 890,000 acres, up from 780,000 acres planted last year in Ohio.
In Pa., the all wheat planted area is estimated at 58 million acres, up 8 percent from last year.
Demand still strong
These are favorable numbers for grain farmers, at a time when demand and markets remain strong.
"Despite increased plantings for most major field crops as reported in today's Prospective Plantings report, the March 1 Grain Stocks report indicates continued strong demand and usage for these commodities. This suggests the current tight supply situation will continue into 2011 and 2012," said USDA Chief Economist, Joseph Glauber, in a release.
The weather?
But, like always, much will ride on the growing season.
"Of course, weather plays the biggest role in what will happen as we progress through the growing season," Siekman said. "Modern planting technology, though, has made it easier for farmers to plant earlier in the season and faster than they ever have before."
The Ohio Corn Growers Association says at 92.2 million planted acres — a near-record — the harvest promise is within reach, given "significant improvements and efficiencies that have tempered challenges to grain crops in recent years."
Prospective Plantings provides the first official, survey-based estimates of U.S. farmers' 2011 planting intentions for corn, all wheat, winter wheat, durum wheat, other spring wheat, oats, barley, flaxseed, cotton, rice by length of grain classes, all sorghum, sweet potatoes, dry edible beans, soybeans, sunflower, peanuts, and sugarbeets; acreage for harvest of oats, hay, and tobacco. NASS surveyed approximately 85,000 farm operators across the United States from Feb. 26 to March 17, 2011. NASS will publish data on actual planted area in the Acreage report, to be released June 30 at 8:30 a.m. EDT.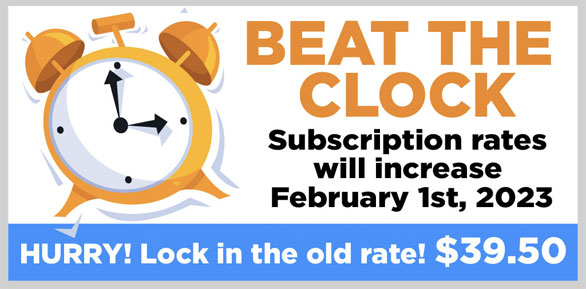 STAY INFORMED. SIGN UP!
Up-to-date agriculture news in your inbox!