NEW YORK – "No man is a hypocrite in his pleasures."

So said Samuel Johnson, creator of the first English dictionary and a great observer of morals.

But according to a recent survey by Euro RSCG Worldwide, gossip is such a guilty pleasure that men and women alike have a hard time admitting they indulge in it.

Obsessed with gossip. Of the 1,016 American adults polled, 75 percent agreed that "Americans are obsessed with Hollywood gossip."

And 74 percent believe "Americans adore personal scandals such as JFK's alleged affairs or a celebrity in jail."

Not us. But when it came time to count themselves among the gossip-lovers, respondents tended toward denial.

"Love gossip?" they said, in effect. "Not me!"

Just 17 percent of the sample admitted to being interested in Hollywood gossip and only 14 percent said they were interested in celebrity gossip.

Strange truth. In other surprising findings, Euro RSCG learned:

* More Americans (and not just young Americans) find greater truth in Eminem's lyrics than President Bush's speeches.

* Americans trust CNN and Fox slightly more than they trust national network TV news and considerably more than they trust national feature magazines such as People and Vanity Fair.

* More men than women find Oprah Winfrey trustworthy.

"The most trustworthy information source of all? Restaurant reviews from friends. After that: local news," said Marian Salzman, co-author of the newly released Buzz: Harness the Power of Influence and Create Demand.

Men do it most. So who consumes gossip? And which Americans take the next step and make it their own?

Exactly half of the adults polled believe that the ancient belief still holds true: "Women gossip more than men." And, tellingly, more female than male respondents agreed with this perception (52 percent vs. 47 percent).

But when belief gave way to personal experience? Suddenly it was raining men – 64 percent of the men (vs. 44 percent of the women) said they relish hearing about the latest scandals and celebrity doings (although they didn't admit to it reaching the level of obsession).

By contrast, 53 percent of the females polled (vs. just 35 percent of the men) agreed that "Gossip and especially anything to do with celebrities is B-O-R-I-N-G – leave me out of it."

And when females did admit to an interest in gossip, they consistently cited the more serious and newsworthy items.

Nothing redeeming. One point on which men and women agreed: Gossip is a "bad" thing. When asked to comment on the statement, "There's nothing wrong with gossip – it's just a natural form of information exchange," only 19 percent agreed.

Almost half (48 percent) rejected the notion.

Moreover, 53 percent believe that morality is in decline due to the glamorization of the kind of bad behavior reported about celebrities.

Who do we believe? We asked respondents to rate their degree of trust in a variety of sources. Local sources-restaurant reviews from friends and local news-emerged as the most trustworthy.

But there were some surprises with national implications.

In the aftermath of the Iraq War, a bad-boy rapper scored higher on truth telling than the president of the United States. Fifty-three percent of respondents agreed that "America's youth find more 'truth' in Eminem's lyrics than in President Bush's speeches" and just 19 percent disagreed.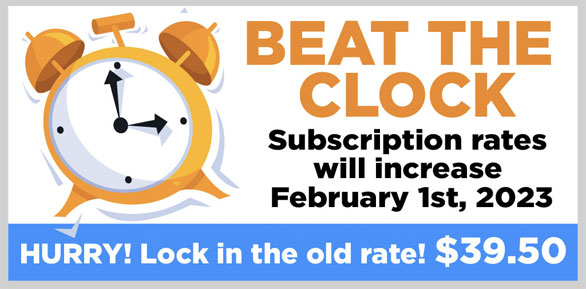 STAY INFORMED. SIGN UP!
Up-to-date agriculture news in your inbox!