Ingredients
3 egg whites
1/2 teaspoon cream of tartar
1 sugar
Raspberry Sauce:
1 (12 oz.) pkg. frozen unsweetened raspberries, thawed
2 tablespoons sugar
2 tablespoons cornstarch
1/3 maple syrup
Ice Cream Layers:
1 quart coffee ice cream, softened
1 1/3 s sliced almonds, toasted
1 quart chocolate chip ice cream, softened
2 s heavy whipping cream
2 tablespoons sugar
1/2 teaspoon almond extract
fresh raspberries
Directions
Let egg whites stand at room temperature 30 minutes. In mixing bowl, beat egg whites and cream of tartar on medium speed until soft peaks form. Gradually add sugar, 2 tablespoons at a time, beating on high until stiff peaks form and sugar is dissolved. Line two large baking sheets with parchment paper; draw three 8 1/2 inch circles on paper. Drop meringue in mounds onto circles; spread to cover.
Bake at 250° 1 1/4 hours or until set. Turn oven off and do not open door; let meringues dry in oven 1 hour. Remove from oven and cool on baking sheets. When completely cooled, remove meringues from paper.
Drain raspberries, reserving juice. Set berries aside. Add enough water to juice to measure 1/2 cup. In small saucepan, combine sugar and cornstarch. Stir in maple syrup and juice mixture until smooth. Bring to a boil over medium heat; cook and stir 1 to 2 minutes or until thickened. Remove from heat; gently stir in reserved berries. Cool.
To assemble, place one meringue in 10-in. springform pan. Spread with coffee ice cream; sprinkle with a third of the almonds. Top with a second meringue. Spread with chocolate chip ice cream; sprinkle with a third of the almonds. Top with the remaining meringue. Cover and freeze overnight.
In mixing bowl, beat cream until it begins to thicken. Add sugar and almond extract; beat until stiff peaks form. Remove torte from freezer; carefully run a knife around edge of pan to loosen. Remove side of pan. Frost with whipped cream. Garnish with fresh raspberries and remaining almonds. Cover and freeze at least 2 hours. Remove from freezer 20 minutes before serving. Serve with raspberry sauce.
This recipe looks a little long, but it really isn't complicated and is worth the effort.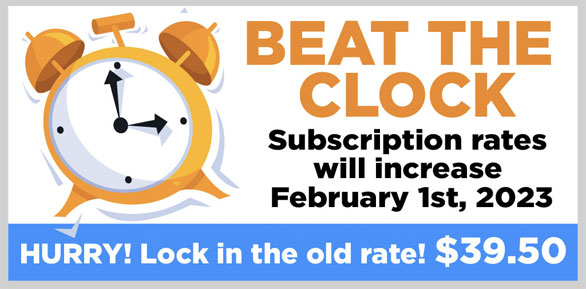 STAY INFORMED. SIGN UP!
Up-to-date agriculture news in your inbox!