SALEM, Ohio — The number of permits issued in July may have been down, but drilling activity is still strong in southeast Ohio.
Harrison County
Harrison County led the pack during July, with sites receiving 13 permits. The Ohio Department of Natural Resources issued three permits in Cadiz Township to Hess Ohio Resources. Also in the county, ODNR issued 10 permits to Chesapeake Exploration for drilling in North Township.  There are now 25 producing wells and 35 drilled wells awaiting hookups to pipelines in Harrison County, according to the ODNR.
Guernsey County
In Guernsey County, the ODNR issued 13 permits. Eight permits were issued in Oxford Township to Eclipse Resources. An additional four were issued in Londonderry Township to Gulfport Energy and one permit was issued to American Energy Utica for a site in Londonderry Township.
Check out the infographic about Ohio's well count as of July 31, 2014
Belmont County
The ODNR issued 11 new permits for Belmont County sites. Gulfport Energy received four permits for sites in Somerset Township, and XTO Energy received three permits for drilling in Mead Township. In Union and Smith townships, American Energy Utica received two permits in each township.
Monroe County
Gulfport Energy received five new permits for a drilling site in Adams Township, Monroe County. In Switzerland Township, two permits were issued to the CNX Gas Company, and in Washington Township, one permit was issued to HG Energy. There are now 59 drilled wells in Monroe County and 17 producing well sites.
Trumbull County
The ODNR issued two permits in Trumbull County. One permit was issued in Warren Township to Halcon Operating Company and the other was issued in Vernon Township to Brammer Engineering.
Other counties
In Carroll County, Chesapeake Exploration received two permits in Augusta Township, and in Jefferson County, Chesapeake received two permits in Salem Township.
In Noble County, the ODNR issued two permits in Stock Township to the CNX Gas Company.
In Washington County, there were two permits issued in Fearing Township to EM Energy Ohio.
The ODNR has now issued 1,428 horizontal permits for Utica shale wells in Ohio; 997 wells have been drilled in the Utica play.
Pennsylvania
Greene and Bradford counties tied to lead Pennsylvania with the most permits issued during July, according to the Pennsylvania Department of Environmental Protection.
There have been 374 permits issued in 2014 for Bradford County, which is located in northeastern Pennsylvania and is known for starting the Marcellus shale boom.
There have been 248 permits issued in Greene County since the beginning of 2014.
In both Butler and Susquehanna counties, the DEP issued 30 new permits during July.
In Susquehanna County, the DEP has issued 300 new permits for shale wells since January. In Butler County, the DEP has issued 106 permits since the beginning of 2014.
In the Farm and Dairy immediate circulation area, Beaver County sites received seven new permits during July.
The DEP issued three in Lawrence County, one in Mercer County and one in Westmoreland County.
In Washington County, the DEP issued 26 new permits for shale wells during July. Since Jan. 1, 254 have been issued in the county, according to the DEP report.
West Virginia
The West Virginia DEP also experienced a slower month when it came to issuing permits for horizontal shale wells to be drilled.
According to the DEP, four permits were issued in Ohio County, all of which appear to be for the same well site. The permits were issued to Chesapeake Appalachia, on property owned by Alice M. Edge.
In Wetzel County, the DEP issued shale drilling permits for two different properties.
The permit issued to EQT Production Company was for property owned by Dencil Henthorn, et. al. Also in Wetzel County, the DEP issued a permit to HG Energy for drilling on property owned by the state of West Virginia Department of Natural Resources.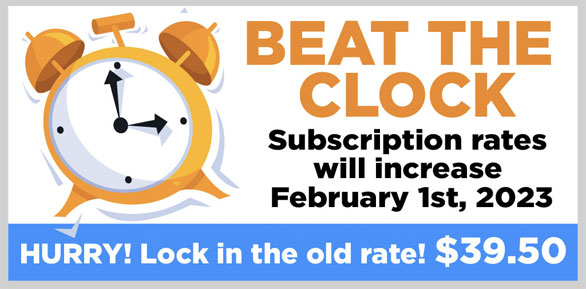 STAY INFORMED. SIGN UP!
Up-to-date agriculture news in your inbox!