(updated Jan. 20 to include additional comments from OTA, about its checkoff proposal.)
SALEM, Ohio — Farmers and food processors who produce organic foods, but are not 100 percent organic, will soon be able to claim the same exemption from commodity checkoffs and marketing orders as those operations that are 100 percent organic.
The U.S. Department of Agriculture approved the new rule Dec. 31, which implements the same expansion called for in the 2014 farm bill. The new rule goes into effect in two months, and will apply to farmers, processors, feeders, handlers, manufacturers, marketers and importers.
Eligible parties
According to USDA, all organic products certified under the USDA's National Organic program will be eligible for the exemption. However, "nonorganic products sold in any conventional markets will continue to be subject to the checkoff tax."
The Organic Trade Association, which supports the exemption, estimates it will free up $13.6 million a year for organic stakeholders.
A new checkoff
Checkoffs typically pay for marketing, research and promotions. The organic industry does not currently have its own checkoff, but OTA has submitted a proposal to create one. The proposal is still under review, according to USDA.
The OTA billed the exemption as a step forward, and hopes the savings will eventually be invested in an organic checkoff.
"These are important gains for organic farmers and the organic industry, and will help the organic sector invest in its future," said Laura Batcha, CEO and Executive Director of OTA, in a released statement. "This is a significant and positive development for organic stakeholders."
OTA estimates that an organic checkoff could raise at least $30 million a year for the industry to go mainly into research, and also into information dissemination, promotion and consumer education activities.
But a new checkoff remains a divided issue, even within the organic industry. A website called "No Organic Checkoff" lists the concerns of dozens of organic farmers across the nation, which center on the cost of funding, what it would actually be allowed to promote, accountability and how it would operate.
Ohio and Pennsylvania growers are concerned about more bureaucracy, unfair benefits to corporate ag and businesses, and potential damages to small-scale producers.
Local response
Renee Hunt, program director for the Ohio Ecological Food and Farm Association — which certifies organic producers in 14 states, said the board of OEFFA has not taken a position on the checkoff.
She said board members are waiting on the final proposal, and have also submitted their own proposal to the USDA, outlining potential concerns.
One of the biggest concerns, Hunt said, is that initial versions of the checkoff would require only producers who sell $250,000 or more to be assessed. This would essentially cut out the small-scale producers, she said, or about 70 percent of organic certificate holders.
Smaller-scale producers could voluntarily participate, but would not necessarily have the same status as large-scale producers.
Hunt said she's concerned smaller-scale producers would have less voice on the board, and be less able to direct the kind of research and initiatives that benefit their own farming.
The OTA, in an email to Farm and Dairy, said its plan would allow voluntary participants to participate "in exactly the same way as those mandated, including the ability to sit on all producer board seats including one dedicated solely to small producers."
The OTA argues that its checkoff proposal has been designed to ensure "equal and fair representation for the smaller producer.

Broad industry
There is also concern about the size and scope of an organic checkoff, which unlike the beef or pork checkoff, for example, would apply to a broad industry, instead of a single commodity. This could create competition among organic farmers, to direct the funds toward their own commodity.
"The concept of having a research and promotion program for organics is a great one. …" Hunt said. "But the devil is going to be in the details."
Hunt said the exemption from nonorganic checkoffs, however, is a good thing for farmers and processors regardless of whether an organic checkoff gets approved, because they're no longer required to pay for markets they don't benefit from.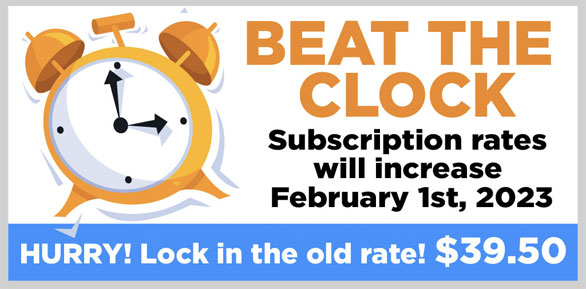 STAY INFORMED. SIGN UP!
Up-to-date agriculture news in your inbox!