(Editor's note: We welcome the start of a unique journal of sorts. Mahoning County's Austen Shoemaker, who just graduated from West Branch High School, is hitting the road — or should that be field — on a Great Plains wheat combine crew, Schiltz Harvesting, out of Selden, Kan. He's agreed to share some of his experience with Farm and Dairy readers. We don't know how often he'll have time to write, or Internet access to send it back to us, but we look forward to learning a little more about this type of agriculture, which is pretty foreign to us here in the eastern Corn Belt.)
By Austen Shoemaker
July 2: Well, it's my second day out here, and I'm loving it! I'm in Selden, Kan., which has approximately 200 people and revolves around ag.
On the first day, I studied most of the morning for my CDL written test. Jerry and Paula Schiltz, (the owners) are very, very nice people. After studying, I went to the fields to meet up with the rest of the crews with Paula when she took lunch to the field, as she does every day.
The crew is nice, one boy from Oklahoma, one from Colorado, one from Michigan, two from Ireland.
Let's talk equipment
I was very impressed with the current equipment, which includes four Case IH 7088 combines carrying 35-foot Macdon Draper heads that have a road transport feature, where the guide wheels of the head fold out into a header cart; one Case IH Magnum 290 tractor; two Case IH Magnum 275 tractors; and three Brent 1,100-bushel grain carts; six Peterbilt semis, all with 40-foot grain hoppers; all the appropriate trailers to load the combines and carts on; two International tool service trucks, each equipped with fuel tanks; four Ford powerstroke pickups; one food trailer; two 54-foot crew campers, and one camper for Jerry and Paula. The grain carts will hold enough to fill a whole semi on one load.
Anyway, I rode in one of the combines for awhile to learn. The first field I rode in was a mile long each way. I was watching the monitor that displays just about anything you could think of, and noticed the temperature of the wheat coming through the combine was 100 degrees. It was 108 out that day. The yield was around 40-60 bushel/acre.
Tough in Texas
Jerry then told me in parts of Oklahoma and Texas where they had been before I got there, they had been averaging 5-10 bushel/acre. The planting and growing seasons there were very dry.
After I rode around for awhile, Paula took me to the local BMV and I took and passed my written CDL test.
On the second day, today, it rained in the morning and we started cutting around noon. We've been having trouble finding wheat dry enough to cut, so we've been moving from field to field, cutting a load at a time, until we find a field that the mills will accept the moisture.
A very large storm rolled in around 9 tonight, so we hurried home in the semis and service truck, and left the rest in the field.
An interesting thing about out here: The roads sometimes do not have names. They are mostly dirt, and very rarely even have stop signs at intersections. Everyone here waves; it is very nice.
— Austen

You can check out Schiltz Custom Harvesting's photo album for great scenes from the Great Plains.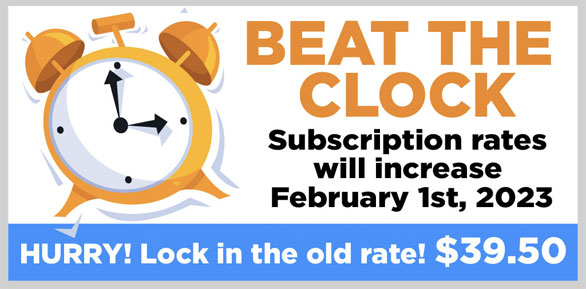 STAY INFORMED. SIGN UP!
Up-to-date agriculture news in your inbox!