Hello from Hazard!
We are moving on from Item No. 1062, since we have received no responses to this item that's a mystery for Ken Lessing, of Fresno, Ohio, and his neighbor, who found it in a box from an auction. Sorry that we came up short!
---
Our new item came from the Items of Yesteryear building on the grounds of the Columbiana County Fair. You can find a whole bunch of good stuff with a stroll through the building, which features rural household and farm items and implements.
Do you know how this specialty wire was used?
Email responses to editorial@farmanddairy.com; or respond by mail to: Hazard a Guess, c/o Farm and Dairy, P.O. Box 38, Salem, OH 44460.
---
We need to build our hazard-ous bank of photos to include in this space. Have an item for Hazard a Guess? Send a 35mm photo or high resolution digital file, along with a description as to size, use and markings, and send it to the address listed above.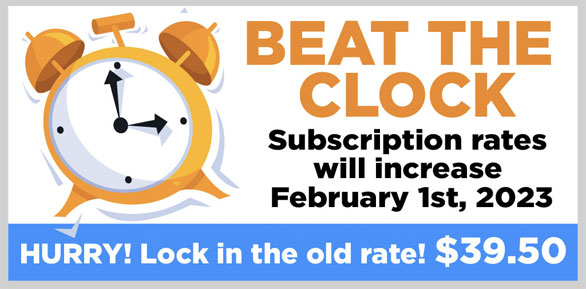 STAY INFORMED. SIGN UP!
Up-to-date agriculture news in your inbox!