Hello from Hazard!
Item No. 874 received one more response from Roy Deemer, of Minford, Ohio. He believes it was used by railroads to hold the operating lever of a operating switch down, which we revealed last week.
Item No. 874
* * *
Well, this is the third week for Item No. 875, and still no guesses. Longtime Hazard reader, Wayne Cooper, of Fombell, Pa., sent this to us.
He thinks it might be a line-up pin for barn timbers, but he's not sure.
Item No. 875
* * *
Moving on, we'll take a look at another item from Cooper. Does anyone know what Item No. 876 is?
Send your answers to: Hazard a Guess, P.O. Box 38, Salem, OH 44460; or via e-mail to: editorial@farmanddairy.com.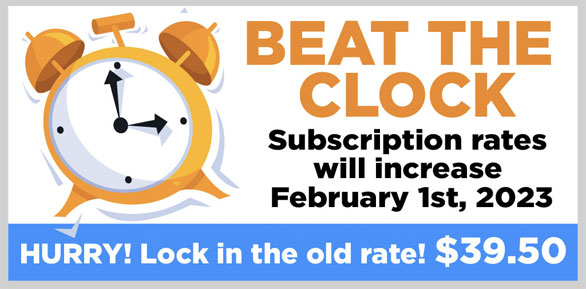 STAY INFORMED. SIGN UP!
Up-to-date agriculture news in your inbox!