Editor:

I'm glad for comic strips in newspapers. They are usually refreshing. And then there are the sports pages. They can be refreshing when reading about local sporting events. After that, sports can be depressing. Million dollar and multi-million dollar figures, wow. No sports idol is worth over $999,000 a year. What are they contributing to society compared to hourly workers and those that are caregivers in hospitals, rest homes and assisted living homes?

Terrorism is another depressing news item. It is always sad to read about insane people.

Pork. Not the kind farmers raise, but the kind that comes out of Washington D.C. Pet projects this year number close to 8,000, worth about $15 billion. A few are:

A tattoo-removal program in San Luis Obisbo, Calif., $50,000; the Fort Union Trading Post Bike Trail in North Dakota, $500,000;

The Center on Obesity at West Virginia University, $2 million; therapeutic horse back riding in Apple Valley, Calif., $150,000; dolphin replacement program in Washington state, $4 million.

More could be listed, like Congress proposing to spend more than a quarter of a million taxpayer dollars to help a prosperous Kansas City suburb deal with black-clad, alienated teens posing as spawns of Nosferatu.

Mitchell Daniels, the president's budget director, said the pork problem "has gotten out of hand" and that "Congress ought to moderate its appetite for these programs."

"The power of the purse resides solely with Congress," House Appropriations Committee Chairman C.W. Young wrote in a letter to Daniels.

"Unless the Constitution is amended, Congress will continue to exercise its discretion over federal funds. It is clear pork is rooted in electoral insecurity and the desire to buy public affection.

Maybe I should run for Congress on the Independent ticket. I have planted several hundred walnut and poplar trees. With that experience, I would fit in with the nuts in Washington.

My campaign slogan: I guarantee to be honest for a year if I can hold out that long.

Russell May

Lowell, Ohio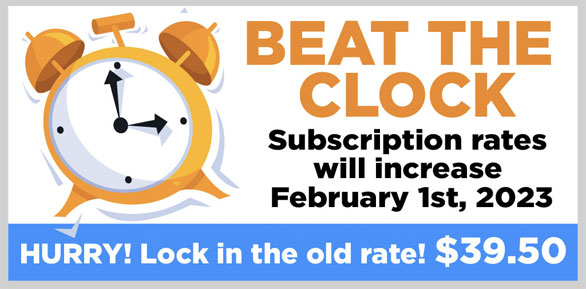 STAY INFORMED. SIGN UP!
Up-to-date agriculture news in your inbox!