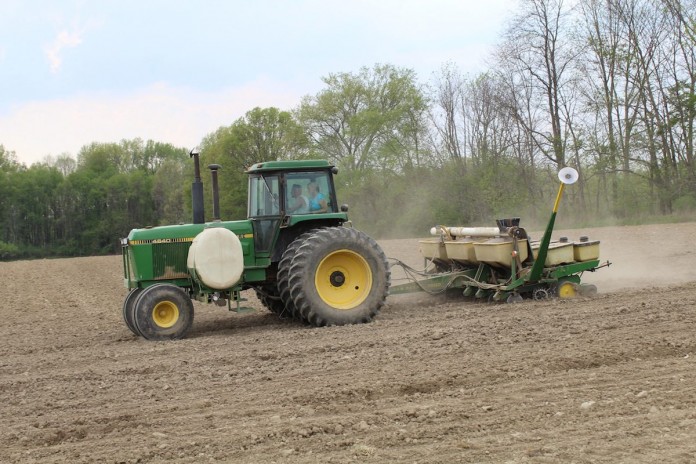 Hello Again!
Time once again to sign up for the Agriculture Risk Coverage (ARC) or the Price Loss Coverage (PLC) programs. Before getting busy in the fields, FSA offices encourage producers with farming interest changes to stop by the office and get records updated.
If no changes have occurred, producers can also certify acres and enroll in the ARC/PLC program before crop certification deadlines
Enroll now
Producers who chose coverage from the ARC or the PLC programs can visit the FSA county offices to sign contracts to enroll in coverage for 2016. The enrollment period is open until Aug. 1.
Although the choice between ARC and PLC is completed and remains in effect through 2018, producers must still enroll their farm by signing a contract each year to receive coverage.
Producers are encouraged to contact their local FSA office to schedule an appointment to enroll.
Safety net
If a farm is not enrolled during the 2016 enrollment period, producers on that farm will not be eligible for financial assistance from the ARC or PLC programs should crop prices or farm revenues fall below the historical price or revenue benchmarks established by the program.
The two programs were authorized by the 2014 farm bill and offer a safety net to agricultural producers when there is a substantial drop in prices or revenues for covered commodities.
Covered commodities include: barley, canola, large and small chickpeas, corn, crambe, flaxseed, grain sorghum, lentils, mustard seed, oats, dry peas, rapeseed, safflower seed, sesame, soybeans, sunflower seed and wheat.
For more information, contact your county FSA Office.
That's all for now,
FSA Andy
STAY INFORMED. SIGN UP!
Up-to-date agriculture news in your inbox!