HONOLULU – Amid mounting federal budget concerns, Congress could be tempted to make some major farm program spending cuts.

William O'Conner, majority staff director with the House Agriculture Committee, shared insights into the 2004 congressional session during the American Farm Bureau Federation's 85th annual meeting and convention.

Next farm bill already? O'Conner predicted that this fall the House Ag Committee would begin considering the direction of farm program policies following farm bill expiration in 2007.

However, he noted the United States now is "back where we were in the '80s and '90s," with heavy military and domestic spending and reduced federal revenues resulting from a recent, substantial recession.

He warned that "we may very well have farm bill activity before we do the next farm bill."

Payment caps. O'Conner predicted that ag lawmakers this year likely would eye proposals for new farm payment caps and other program changes "that sound very good, but yet have very complicated impacts for farmers."

Targeting ag. He expects Congress to consider comprehensive budget reconciliation legislation well before the next farm bill debate, though probably not in 2004.

"While it was clear to people in agriculture that members of Congress who represent farmers felt we needed the money we got in this last farm bill, there are a lot of people who have not forgotten how much money we got," he said.

"I have a feeling we have a very big bull's eye slapped on agriculture when it comes time to spending money out of the budget."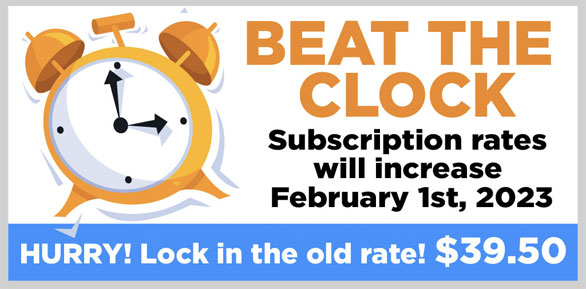 STAY INFORMED. SIGN UP!
Up-to-date agriculture news in your inbox!