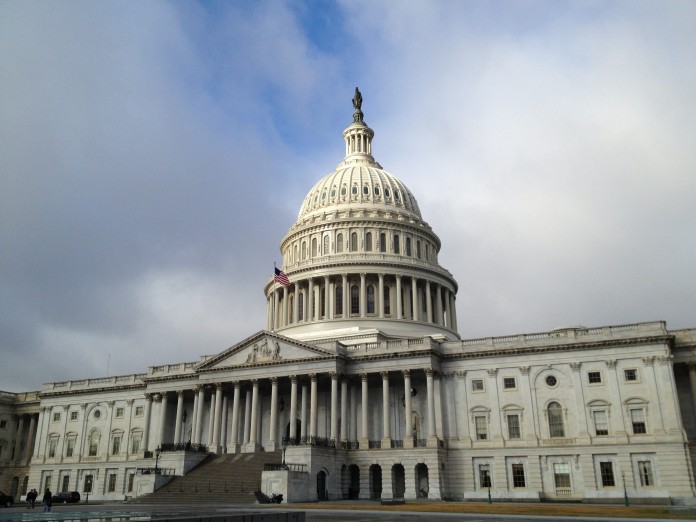 Lawmakers in Washington were unable to reach a compromise on the federal budget, thus causing many government agencies to close their doors, shut off lights and temporarily mothball projects.
What does the government shutdown mean for farmers? For starters, the USDA website is closed.
When visiting the website, users are forwarded to the following:
---
Though the official USDA website is down, the agency did take a moment to update its Facebook page.

What exactly can the USDA do during the shutdown?
In an interview with the Des Moines Register, Agricultural Secretary Tom Vilsack said that the agency would spare employees engaged in "protecting life and property."
The agency employs an estimated 100,000 people.
What the USDA can do
 The Supplemental Nutrition Assistance Program (SNAP): SNAP will continue to be funding for at least a year. According to USA Today, the program is funded through the recovery act.
Federal School Lunch Program: Schools receiving federal school lunch assistance will continue receiving meals through October.
Inspect food: According to the USDA's plans, 87 percent of the 9,633 employees at the Food Safety and Inspection Service will be spared furloughs. This means food will continue to be inspected before it's put on store shelves. The Grain Inspection, Packers and Stockyard Administration will continue inspections supported by fees.
Grade beef: The USDA will keep 84 percent of its staff on board to continue grading beef.
What the USDA can't do
Special Supplemental Nutrition Program for Women, Infants and Children (WIC): The government shutdown could have a large impact on the WIC program. States typically receive federal funds for the program to be available, but without funds coming in, states will have to fund the program themselves.
Market news and reports: With the shutdown comes the ceasing of agriculture market news and reports. NASS statistics and other agricultural economic and statistical projections will also be discontinued.
Research facilities: Care for animals, plants and infrastructure will continue, but all research will stop.
STAY INFORMED. SIGN UP!
Up-to-date agriculture news in your inbox!