PITTSBURGH, Pa.— A lawsuit has been filed on behalf of a couple who reportedly fell ill after ingesting raw milk from a Lawrence County, Pa. dairy.
James and Maureen Orchard, of Mars, Pa., reportedly suffered from symptoms in March by Campylobacter.
The bacteria was found in raw milk produced by Pasture Maid Creamery LLC of New Castle, Pennsylvania after testing by the Pa. Department of Agriculture and the Pa. Department of Health.
Lawsuit filed
The Pasture Maid Creamery lawsuit was filed April 28 in the Court of Common Pleas in Allegheny County. It alleges that 67-year-old James Orchard became paralyzed from a Campylobacter infection he suffered from unpasteurized Pasture Maid milk.
According to the complaint, Mr. Orchard and his wife purchased the milk March 16 from McGinnis Sisters Special Foods store in Mars, Pennsylvania. The retailer is named in the suit along with the creamery and its owner, Adam Dean.
While Mrs. Orchard suffered symptoms, her husband began to experience a loss of sensation and movement. As his infection developed into Guillain-Barre syndrome, he became totally paralyzed except for minimal movement of his head and the ability to blink his eyes. He was placed on ventilation equipment and is still unable to breathe on his own in the University of Pittsburgh Medical Center.
The Pennsylvania Departments of Health and Agriculture advised consumers to discard Pasture Maid brand raw milk and recommended that Pasture Maid Creamery stop selling the product March 25.
Permit suspended
The Pennsylvania Department of Agriculture suspended Pasture Maid's permit to sell raw milk for human consumption April 5 and the permit remains suspended indefinitely.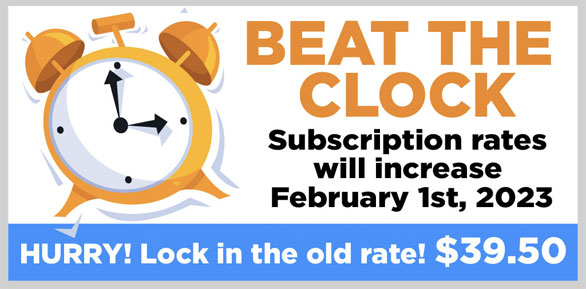 STAY INFORMED. SIGN UP!
Up-to-date agriculture news in your inbox!