MARYSVILLE, Ohio — Because we don't know what's happening on today's farms, going vegan — the forgoing of meat, eggs and dairy products — is the safest way to ensure animals are being treated humanely and compassionately.
So says the director of investigations for Mercy for Animals — the pro-vegan animal rights organization that released four weeks of undercover video in late May, of apparent, intentional abuse to dairy cattle at a farm in Plain City.
"I personally believe that going vegetarian and avoiding meat, dairy and eggs is one of the most powerful things that we can do when we're not on the farm, when we don't see what's going on, to ensure that we're not paying people to be cruel to animals," said Daniel Hauff, during a news conference outside Union County Common Pleas Court on June 10.
"The public needs to see how these animals are treated," he said, referencing a dozen undercover investigations by MFA in the United States.
On the farm
On the other side of the fence, farmers from across Ohio, veterinarians and the groups representing them say they do know what happens on farms — it's not anything like what's being suggested — and they spend each day laboring to do good.
They support showing the public how farm animals are treated, but say it's not how animal rights activists often imagine.
On the same day MFA directors were holding news conferences in Ohio's major cities to discuss the footage they had just released, dairy organizations were responding with their own statements — condemning the cruelty, but saying it is not reflective of members' farms.
"What's important to know is that the actions shown in the footage absolutely do not reflect how Ohio's dairy farmers as a whole care for their cows and calves," stated Jenny Hubble, vice president of communications for Ohio Dairy Producers Association.
"Our farmers have a moral and ethical obligation to provide excellent care of their herds every day, and they do so, because it is the right thing to do and it ensures they can continue to produce safe, wholesome, quality milk and dairy foods."
ODPA is a member of the Ohio Dairy Industry Forum, the Ohio Livestock Coalition and the Ohio Agricultural Council, as well as an associate member of the National Milk Producers Federation. In one way or another, it represents most of Ohio's 3,277 dairy farms.
The care board
"These rare but unsettling actions point to the timeliness and value of the new Ohio Livestock Care Standards Board," stated Ohio Veterinary Medical Association.
"The board's job of providing a meaningful examination and enforcement of appropriate standards for Ohio's farm animals will help put an end to the type of egregious activities displayed in the … video."
Of the dozen investigations MFA has led, at least two were held in California, one that occurred at a poultry farm four weeks before voters made their decision on Proposition 2 — legislation proposed by the Humane Society of The United States.
Deja vu?
Two years later, exactly four weeks before the deadline for Ohio voters decide if they will sign petitions to put a similar measure on their own ballot, MFA released a graphic video of abuse at a dairy farm in central Ohio — where a now-fired employee was seen punching cows and calves, jabbing them a pitchfork and performing other inhumane acts.
Action call
MFA's call to action was "ditch cruelty, ditch dairy" and go vegan. It also encouraged viewers to sign the Humane Society of the United States' petition, which must be done before the end of June.
Ohio Farm Bureau Federation — an organization representing more than 230,000 Ohio farmers and nonfarmers, provided its own condemnation of the acts of cruelty, but also made early predictions about how the film is now being used.
"We are also concerned that this incident will be manipulated for political gain by animal rights activists," stated OFBF in May.
"Any attempt to portray these horrific acts as commonplace on Ohio farms would be deceitful. Farmers take care of their livestock because it's what decent people do, and because comfortable animals are productive animals. Farmers should not be judged by this aberrant and disgusting event."
Number of farms
In the United States, there are more than 2.2 million farms, according to the National Agricultural Statistics Service — a database compiled by U.S. Department of Agriculture. There are 65,000 dairy farms nationwide.
The dozen farm investigations, which have focussed on different species, represent less than one-tenth of a percent of U.S. dairy farms, although not all investigations were conducted on dairy farms, a factor that would decrease the sample even further.
The big picture
Still, MFA stands behind its investigations, whether it's in Ohio, California, Maine, or any of the other states they've investigated.
Multiple videos and reports have been produced from these 12 investigations, and shown to millions of public viewers.
Hauff said they show how animals are treated "day-in and day-out in animal agribusiness and animal agriculture."
He asks the public to determine if they want to support modern farm practices. If they do not, then he believes going vegan is the answer.
"We ask people to look at the whole picture," he said, "and make that determination for themselves."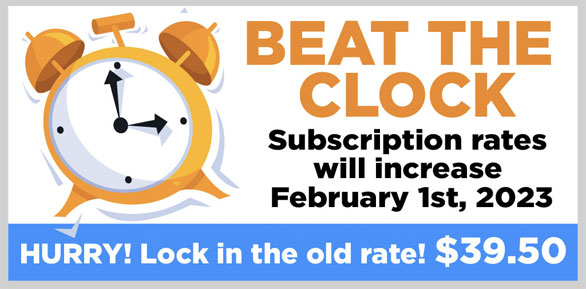 STAY INFORMED. SIGN UP!
Up-to-date agriculture news in your inbox!