TUSCON, Ariz. – One of the most valuable items ever uncovered in the six-year history of Chubb's Antiques Roadshow was brought to the kickoff of the Roadshow's 2001 summer tour at Tucson Convention Center.

The item, which appraisers believe to be an extremely rare Navajo blanket made between 1840 and 1860, was valued at between $350,000 and $500,000. It was traced to the legendary figure of the American West, Kit Carson

Appraiser Donald Ellis of Ontario, Canada, said the blanket was in "unbelievable condition" and was "a national treasure."

Roadshow officials said they are conducting further research and that the blanket's worth could actually be 20 percent higher than the figures provided at the appraisal. The blanket was brought to the show by a Tucson man who asked that his name not be released.

This summer, Chubb's Antiques Roadshow, the top-rated PBS TV series, is embarking on its sixth tour across the country. Upcoming stops include San Diego, June 30; New York, July 14; New Orleans, Aug. 11; and Indianapolis, Aug. 18.

Part adventure, part history lesson and part treasure hunt, Chubb's Antiques Roadshow began its fifth broadcast season in January 2001. The series is seen by more than 15 million viewers each week and is quickly becoming an icon of pop culture.

Along the way, Chubb's Antiques Roadshow has uncovered a host of amazing finds, ranging from a 19th century dresser set worth $250,000 to a 19th century handcrafted silver tea set worth $70,000-$90,000.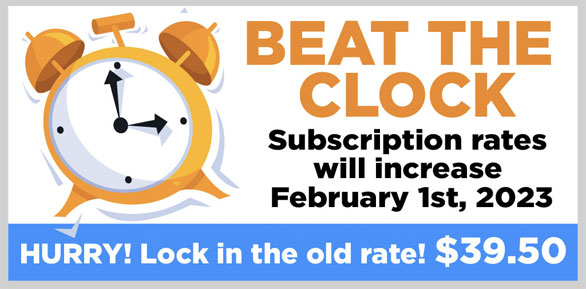 STAY INFORMED. SIGN UP!
Up-to-date agriculture news in your inbox!