GNADENHUTTEN, Ohio — The Tuscarawas County Sheriff's Office has arrested two men in connection with a string of cattle rustling believed to have spanned two years or more.
Jack B. Callahan, 42, of 9097 Gilmore Road, Gnadenhutten, and David B. Hernderson, 24, of 16615 state Route 93, Kimbolton, were jailed July 2.
Callahan is being held on a felony theft charge, with bail set at $30,000.
Jeff Moore, detective with the sheriff's office, said some of the stolen cattle were being held at Callahan's place. Six head were returned to their owners, while as many as 40 have been taken and likely sent to auction.
His biggest lead came March 20, when some cattle were reported stolen around 2:30 a.m. He followed up with local livestock auctions, and discovered one auction had received a delivery at 4 a.m. — unusually early.
"It all started adding up together," he said, adding that all the thefts occurred in the early morning hours.
Farmers relieved
The Gardner family, which farms near West Chester, was one of the farms that had cattle returned after the arrests. Richard Gardner III said a bull, a couple cows and a calf were returned to the farm.
He was unsure of the total number of cattle stolen, but said the family estimated it to be $15,000-$20,000. The Gardners did not have insurance on the herd, which Richard Gardner said it dropped after suffering heavy losses around 1990, after a serial killer killed several of their cattle.
"It means a lot to see they're (rustlers) actually going to justice," Gardner said.
Patrick Patterson of Patterson Farms lost 16 head of feeder cattle in late winter of 2012. After the arrests were made, he visited the farm where some of the stolen cattle were being held, but said none of his were found.
He imagined the thieves might have coaxed the cattle on grain, in the pasture, before loading them onto a trailer. He said thieves tried to steal from him a second time, but were unsuccessful.
Although it is unlikely he will get his cattle back, he is relieved that "I don't have to worry about them (rustlers) coming back."
Moore said farmers in the area were "very happy" over the news and said he believes the rustling "is contained at this point."
Mark your herd
He encouraged the use of tattoos and branding as ways to help farmers fight theft of livestock. One farmer said the ear tags on his cattle were cut, but he could still identify enough information to tell they were his.
Moore said he is working with the Coshocton County Sheriff's office, and there is a possibility of additional charges.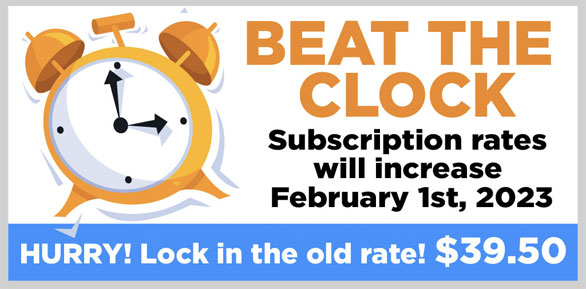 STAY INFORMED. SIGN UP!
Up-to-date agriculture news in your inbox!