MEADVILLE, Pa. – As essential service hubs, transportation department garages serve a critical role in most communities. They provide a functional yet unglamorous home for the staff and heavy equipment needed to keep traffic and people safely across the country.

But in Meadville, Pa., thanks to an award-winning project led by Allegheny College Art Professor Amara Geffen, residents and tourists are appreciating the Pennsylvania Department of Transportation maintenance facility as much for its aesthetic appeal as for its invaluable service to the community.

Project. Geffen, art students, interns with Allegheny's Center for Economic and Environmental Development, PennDOT personnel, and community members collaborated over the past several years to create a site that showcases important qualities of the community at work and play.

"Working together, we've endeavored to create art that embodies American values of hard work and community spirit. As inspiration, we've had to look no farther than our own backyard," said Geffen.

Using recycled road signs, a great deal of hard work and an earnest appreciation for the values and traditions that identify Meadville, they created two unique installations of public art at the site.

The first, Signs & Flowers, is a garden of 12 large brightly colored flowers "planted" at the busiest intersection in Crawford County the intersection of Routes 322 and 102 – often considered the "gateway" to Meadville.

Top honors. In a competition that was open to all Pennsylvania state agencies, Signs & Flowers took top honors in the Greening the Gateways category of the 2002 Pennsylvania Innovation Expo.

In making the award, judges cited the unusually high level of community involvement and the quality of the resulting public art.

Geffen and her students continued their work with a second installation, still in progress. It began with a 180-foot sculptural fence, also constructed of recycled road signs.

Still growing. Read Between the Signs offers drivers who pass the PennDOT property along 322 a colorful reminder of the beauty and environmental importance of French Creek, the surrounding landscape and community. This summer, the fence grew.

The newest 280-foot section presents an affectionate view of everyday scenes encountered along Crawford County roads including farms, fields, rivers and forests, and references to the local Crawford County Fair, Conneaut Lake and Conneaut Lake Park. This new section is meant to evoke the colors of autumn.

What's next? Next summer Geffen and a new team of students will fabricate a section referencing summer. Eventually, when the full 1,200-foot project is completed, all four seasons will be presented.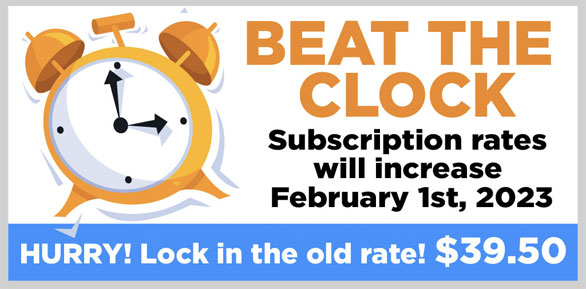 STAY INFORMED. SIGN UP!
Up-to-date agriculture news in your inbox!