By DARRIN YOUKER
Contributing writer
Wine makers have good reason to raise a glass this year. A hot, dry, summer has led to some of the best grape growing conditions in recent memory, with wine makers in Ohio, Pennsylvania and New York recording record years.
"It might be the vintage of the decade," said Randy Biehl, owner of Eveningside Vineyards in Cambria N.Y., in the Niagara wine growing region.
The ideal grape-growing season has helped growers in the three-state region rebound from a soaking wet summer in 2009.
"Last year was a total train wreck," said Bill Baken, owner of Maize Valley Farm Market and Winery in Hartville Ohio. "We had a late freeze, and then we had no sunshine, no heat all year long."
Ideal conditions
Grapes thrive in hot, dry weather, which helps develop high sugar content in the fruits. As a result, vintners need to perform only minimal tweaking to get the full-bodied wines that customers crave.
"It's all about energy," Baken said. "When the sun is beating down, they are soaking up energy."
Across the region, wine makers are pressing whites in stainless steel tanks and aging red wines in oak barrels. White wines will likely debut in the spring, with red wines becoming available in 2012.
The Lake Erie area in Ohio, Pennsylvania and New York has some of the best grape growing conditions in the nation, said Douglas Moorhead, president of Presque Isle Wine Cellars in Northeast Pa. More than 11,000 acres in Erie County Pennsylvania are dedicated to grape production, he said.
"The effect of the lake is what makes it practical and desirable," he said. "Grapes don't need nearly as much rain as the rest of the crops."
Typically, wine makers along the Great Lakes have to spray more to prevent mold and mildew growth because of the humid conditions near the waters, said Nick Mobilia, owner of Arrowhead Wine Cellars in Northeast Pa.
Best scenario
But this year's dry conditions made for fantastic growing conditions, and as a result, excellent wines, Mobilia said. As an added bonus, most of the fruits ripened early, meaning that wine makers could get them off the vine before the fall rains came, he said.
"We are a good month ahead of time," he said. "We are really excited looking at the juice. The sugars are really nice. You don't have to try and alter the juice."
Wineries across the region have also benefited from increased foot traffic due to gorgeous fall weather.
"The winery is just packed," Mobilia said. "The people are coming from everywhere. They are getting into this agritourism."
Jennifer Eckinger, executive director of the Pennsylvania Wine Association, said wineries across the state have reported increased visitation due to the fantastic fall weather. Wine trails have hosted harvest events and grape stomping parties to increase visitation, she said.
"This is what we'd call a vintage year," she said. "Most importantly, the wine makers have been creating the best quality wines."
Good for business
Baken, the owner of Maize Valley, said at times he had more than 500 cars in the parking lot this fall. The winery also features a corn maze and other fall-themed activities, which helps draw in family visitation, he said.
"It was a good catch-up year," he said. "We more than paid for it last year."
Moorhead at Presque Isle wines said he has seen a steady increase in tourism at local wineries, particularly as Pennsylvania has put more support behind the industry. Agritourism is booming, thanks in part to the state effort to promote its wineries, he said.
"They have realized the value of the wine industry," he said. "It is probably the most profitable segment of the agriculture in the state."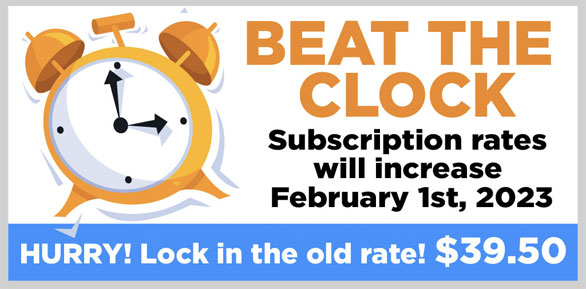 STAY INFORMED. SIGN UP!
Up-to-date agriculture news in your inbox!