LONDON, Ohio – Hay is an important feed ingredient for the region's livestock producers, but it's also an important commodity for the nation's 12,000+ commercial hay growers.
The National Hay Association held its annual convention in Ohio Sept. 23-25. Several members took in the sights of the Farm Science Review prior to the convention's official start.
The association started in 1895, says national executive director Donald Kieffer, "because hay was more important than gasoline."
It seems odd to consider now, but Kieffer explains communities in both rural and urban areas were driven by horse-power, which, of course, is driven by hay.
At the first meeting held in Cleveland, 300 people turned out to discuss trade rules, a code of ethics and classifications of hay. Nearly 500 came to the group's second meeting.
"We're still bringing buyers and sellers together," Kieffer said.
The association's 700 members include the nation's largest volume growers and account for 70 percent of U.S. hay export tonnage.
There are between 30 and 40 current members in Ohio, Kieffer said.
"These people are really in the business to grow hay as a commercial crop," he added. "And we're fortunate the United States can produce a lot of hay – a lot of good quality hay."
Growing export market. The United State exports approximately 3 million ton of hay, primarily alfalfa, per year, with 98 percent headed to the Pacific Rim.
The association works with importing countries to build the market as well as providing education.
Kieffer said the group just finished feeding trials in Vietnam, where the government wants to become self-sufficient in dairy production to keep people in profitable ventures in the rural areas.
Vietnam imported dairy heifers, but didn't have enough quality feed to build production. Kieffer said the association's role in the feeding trials was to illustrate the various qualities and relative feed values of hay as a feed and forage.
It's the same education-turned-into-market path the association followed in Japan in the early 1980s and in Korea in the 1990s.
Korea, for example, went from importing 0 tons to 500,000 tons in 10 years.
"We hope Vietnam will be a viable market for the United States," Kieffer added.
Valuable commodity. Total U.S. hay production is approximately 150 million ton, he said, raised on 63 million acres.
"Hay, as a cash crop, will either be in third or fourth place," in comparison to U.S. corn and soybeans, Kieffer said.
And the potential for hay as a "conservation crop" is also strong, he said, adding that hay is not a "program crop," meaning growers receive no government subsidies for hay production.
Price outlook. Kieffer couldn't offer good news for livestock producers, however, as local hay prices will head up this fall and winter.
"Everybody's wrestling with transportation and the high cost of fuel," he explained. The hurricanes that pummeled the southeastern United States and flooded parts of Ohio and Pennsylvania, as well as other states, will also tighten demand and raise prices.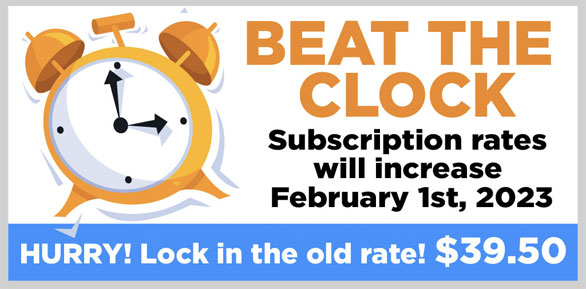 STAY INFORMED. SIGN UP!
Up-to-date agriculture news in your inbox!