WASHINGTON – Creating its first mass-market retail presence, the United States Mint has joined a partnership with H.E. Harris & Co., an Atlanta-based company specializing in collectibles.

In celebration of National Coin Week (April 15-21), the new products were released nationwide at Barnes and Noble, as well as other major retail stores.

The multi-year licensing agreement with H.E. Harris is made possible through a U.S. Mint partnership with The Jim Henson Company.

Coin collecting is once again emerging as a mainstream hobby among Americans of all ages thanks to the popularity of many U.S. Mint programs, such as the 50 State Quarters Program.

Currently, more than 125 million Americans are collecting these new quarters. The new products, manufactured by H.E. Harris, will become a reminder to American citizens that the U.S. government can deliver a mainstream product in a creative package for consumers.

"The 50 State Quarters Program continues to fascinate Americans," said Mint Director Jay W. Johnson.

"These six new collecting products from H.E. Harris and the U.S. Mint will add more historical perspective to what is becoming the most collected coin series in U.S. History."

"These quarters have joined the most popular collections in the world," according to David Pickens, associate director of the U.S. Mint."

H.E. Harris and the U.S. Mint have created the new "The Official U.S. Mint" line of products not only to meet the needs of new collectors, but also to meet the demands of experienced collectors for durable and archival-quality products.

Six new licensed products are introduced, including a deluxe three-ring binder that can store all 100 (Philadelphia and Denver issues) of the new quarters; 50 State Quarters educational books about the 1999-2001 quarters; 50 State Quarters Handbook; 50 State Quarters Portfolio silver plate bookmark, a polystyrene snap-lock coin holder; and a complete 100 Hole Collector's Folder.

Additional products are scheduled to hit stores later this spring, including coin albums and folders, snap-lock cases and E-Z paper coin wrappers.

In addition, to being available at major retail stores across the country, these products will be available through the H.E. Harris' Web site at www.heharris.com.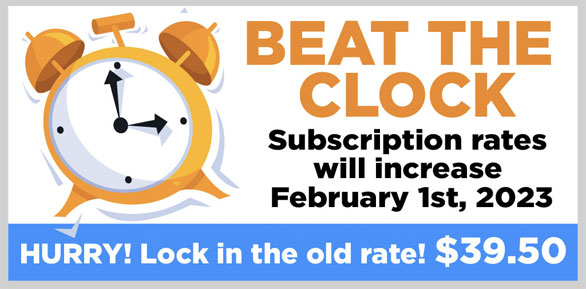 STAY INFORMED. SIGN UP!
Up-to-date agriculture news in your inbox!