COLUMBUS – Friends and members of the Ohio Cattlemen's Association rarely see Fayette County cattleman Bill Sexten at a loss for words, but Sexten was dumbfounded during the association's annual meeting Jan. 19 when a surprise announcement named him this year's Industry Excellence award winner.
Sexten, a past president of the state association and recent past president of the Ohio Cattlemen's Foundation, had some difficulty voicing his appreciation.
"This is very humbling," Sexten said. "Very."
"I just have a deep passion for the industry," he added. "We all have our vices and I guess that's mine."
More that 300 beef producers gathered at the Buckeye Hall of Fame Cafe Jan. 19 for the annual meeting and awards banquet of the Ohio Cattlemen's Association.
Commercial herd. Sexten raises corn, soybeans, wheat and hay on his 1,000-acre farm near Washington Court House.
His cattle herd is comprised of 60 head of Angus-based brood cows that are crossed with Chi-Angus bulls. The top 20 percent of the heifer calves are raised as replacement females and the rest of the calf crop is finished out on the farm's feedlot.
In addition to his state association leadership, Sexten is a member of the Fayette County Cattle Feeders, serving as president. He has been recognized as an OCA and National Cattlemen's Beef Association Top Hand for his membership recruitment efforts.
Bill and is wife, Nanci, have four children who all remain actively involved within the beef industry.
Seedstock award. Burgett Angus Farm, Carroll County, received the 2008 Seedstock Producer of the Year award. Owned by Keith Burgett, a veterinarian, and his two sons, Phillip and Bryan, the Burgett farm currently runs 300 cows and is recognized as one of Ohio's premier Angus breeders.
The Burgetts sell a third of their young bull calves as feeder steers. The remaining bull calves are sold private treaty as yearlings in the spring or sent to Camp Cooley Ranch in Texas where they are sold after completing a performance feed testing program.
In addition to serving on the Carroll Soil and Water Conservation District board and the local school board, Keith Burgett also currently serves on the Ohio Beef Council's operating committee and is on National Cattlemen's Beef Association board of directors representing Ohio checkoff investments.
Commercial award. Dennis Corcoran and Corcoran Farms, Piketon, received the Commercial Producer of the Year award, sponsored by Farm and Dairy.
Four brothers – Dennis, Dan, Pat and Tim – are partners in the 200 head cow-calf and grain operation that includes more than 4,000 rented and owned acres in Ross and Pike counties.
Dennis Corcoran is responsible for all grain marketing, the cow herd and feedlot, which is licensed with Certified Angus Beef. The family relies on carcass merit evaluation to determine areas that require improvement within their operation. They use those numbers to pay attention to genetics, nutrition and technology and achieve choice or higher cattle grading.
Dennis and his wife, Laura, have also started direct marketing of beef from the farm.
Young cattleman. Chad McDowell of Adams County received the Young Cattleman of the Year award. Spurred by the leadership of his vo-ag teacher father, McDowell was involved in 4-H and FFA. He won the national livestock judging contest in high school and went on to compete on The Ohio State University's livestock judging team.
While at OSU, McDowell earned a master's degree in reproductive physiology while working on his bachelor's degree and helped lay the groundwork for Ohio's research in estrus synchronization.
Today, McDowell maintains a herd of 150 registered Angus cows, raised on an intensive grazing system. He also uses performance testing to improve his herd and is planning his first bull sale next month. McDowell serves on OCA's board of directors and is chairman of OCA's Beef Improvement Committee.
Legislators honored. State Rep. Tony Core and Sen. Larry Mumper each received the 2008 Beef Industry Service Award.
Core represents Ohio's 83rd House district and serves as the chairman of the Agriculture and Development Subcommittee of the House Finance and Appropriations Committee and has championed the interests of agriculture in the last four state budgets, and has also helped secure funds over the years for OSU Extension, the OARDC and the Soil and Water Conservation Districts.
Core also worked closely with OCA during the last budget to re-appropriate the Livestock Exhibition Fund that benefits the Ohio Beef Expo and other livestock events that utilize the Ohio Expo Center.
Core also raises Hereford cattle and is an active Ohio Cattlemen's Association member.
Sen. Mumper chairs the Senate Agriculture Committee, and also serves on the Education Committee, the Environment and Natural Resources Committee and the Health, Human Services and Aging Committee. He is a fourth generation family farm owner and a 30-year educator.
Mumper helped pass Ohio's large livestock regulatory bill in the nation, SB 141.
Grassroots efforts. OCA also recognized county associations for their efforts. Fairfield County was the top affiliate for 2007 and received a $500 check. Highland County was the second place affiliate and received a $300 check and Crawford County was announced as the third place affiliate and received a $200 check.
Crawford County was also recognized earlier in the day for being OCA's Helper of the Year in 2007.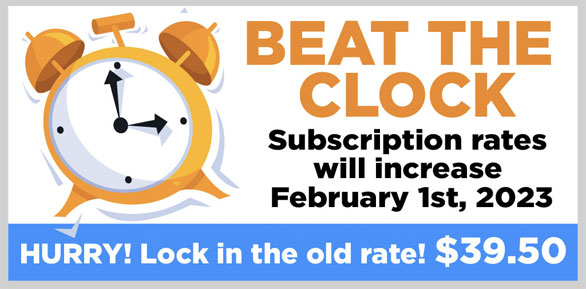 STAY INFORMED. SIGN UP!
Up-to-date agriculture news in your inbox!