When I opened the computer file that holds the farm calendar of events we print each week, I glanced at the little numbers that tell me how long the file is in column-inch terms. And my jaw dropped.
We have 71+ inches – nearly 6 feet – of farm seminars and workshops and conferences and annual meetings listed in this week's calendar (which appears on page A34). Granted, the dates stretch out to the North American International Livestock Exposition next November, but the bulk of the events are being held now through March.
It is the meeting season, you know, when farmers have more time to get away from the farm – to learn, to think, to plan.
Here's some of the things on tap: Ohio Maple Days and the Northeast Ohio Maple Institute for the sugar makers; tillage conferences and agronomy days from the crop producers; the BEEF 509 program for the cattlemen; and the latest in beekeeping research and information for beekeepers from novice to advanced.
You can network at Ashland County's ag issues breakfasts; explore a local foods effort in Licking County, a community supported agriculture workshop in Peninsula or Pennsylvania's sustainable agriculture "farming for the future" conference. There are energy audit sessions, riparian management workshops, and farm ethanol production programs.
There's a dairy summit, dairy days, dairy expo, and even dairy survival 101.
And perhaps one of the most important meetings you could attend is one of the estate planning or farm transition programs planned across Ohio and Pennsylvania.
The events are not just educational for the content covered, but for the people you will meet, the brains you can pick, the friendships you can renew. To me, that human network is not only educational, but inspirational.
There's a reason teachers and firefighters and EMTs and lawyers and many other professionals are required to attend continuing education seminars: Things change. Procedures. Technology. Research. Equipment. You can never know it all and lifelong learning is vital.
Check out our calendar. Or that Extension newsletter on the table. Then get out your pocket calendar.
Which ones will you attend?
(Editor Susan Crowell can be reached at 800-837-3419 or at editor@farmanddairy.com.)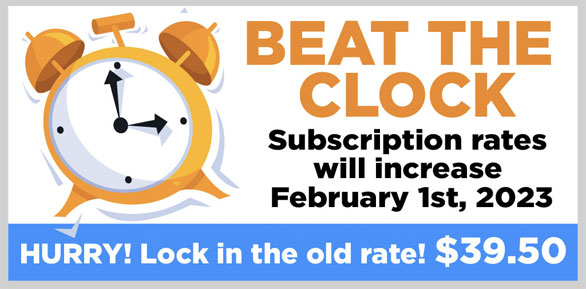 STAY INFORMED. SIGN UP!
Up-to-date agriculture news in your inbox!