COLUMBUS — All Bobby Moser ever wanted to do when he was growing up was to work with pigs.
Even while studying for his bachelor's degree, and then master's, at Oklahoma State University, and later as a doctoral student, then professor at the University of Nebraska, he loved his research, teaching and Extension work in swine nutrition.
"I thought I'd be doing that the rest of my life," Moser said Sept. 2.
But along came Irvin Omtvedt.
Moser had first met Omtvedt in the Oklahoma State animal science department and reconnected with him at the University of Nebraska, where Omtvedt was now serving as an administrator.
It was Omtvedt, who retired in 2000 as vice president and vice chancellor of that university's Institute of Agriculture and Natural Resources, who recognized the young professor's leadership ability and encouraged Moser to explore opportunities within college administration.
Ohio State University has been the beneficiary of that leadership for more than 20 years, as Moser has served as dean of its College of Food, Agricultural, and Environmental Sciences since 1991. Prior to that appointment, he was director of the Ohio State University Extension (then called the Ohio Cooperative Extension Service).
On Friday, Sept. 2, Moser, the longest tenured dean at Ohio State, announced he would retire, once his successor is found.
He has agreed to stay on during a transitional period with the new dean, and will be considering new assignments on the university's behalf once the search is completed.
'It's just time.'
Moser said he still plans on being "fully engaged," with the university, but "it's time to make a change."
"Next month, I'll be 68," Moser said of his decision, "and I'll probably be close to 70 by the time a new dean is named."
As vice president for agricultural administration, Moser oversees the college, Ohio State University Extension, the Ohio Agricultural Research and Development Center (OARDC), and the Agricultural Technical Institute (ATI). This includes 1,900 faculty and staff, 3,200 students, and an annual budget of $195 million.
He is also executive dean of the university's professional colleges and served as vice president for university outreach from 2001 to 2008.
Prior to joining Ohio State, he was associate dean of agriculture and agriculture extension program director at the University of Missouri.
Great ambassador
E. Gordon Gee, who appointed Moser to the dean's post during his first stint as OSU's president, said Moser has "strengthened us in immeasurable and enduring ways."
"There has been no greater ambassador for The Ohio State University than Bobby Moser," Gee said, in a prepared statement.
"Bobby's uniquely personal approach and visionary leadership have defined the College of Food, Agricultural, and Environmental Sciences for the past two decades," he added. "Truly, his career has been a calling."
Moser has also developed the university's ties within the agricultural industry, as well as Ohio's nonfarm communities.
"Bobby has a unique ability to work easily within diverse interest groups, advancing common causes among the public, private and academic communities," said Jack Fisher, executive vice president of the Ohio Farm Bureau Federation and Ohio State University trustee.
"The relationships he built, and his advocacy for food and farming, will leave a lasting mark on every citizen of Ohio," Fisher said.
It's about people
Moser downplays his leadership role and emphasizes others when talking about Ohio agriculture and accomplishments, and hopes people simply remember him as "someone who cares, cares about people."
"People make the difference in whatever you're doing," he said. "I love Ohio State. There's good people here and they make all the difference.
"I've been just a little part of the success of the faculty and staff and the students who are here," he added. "It's been fun to watch them do what they do."
Dark day
One of the biggest challenges of his career came last September when a tornado struck the university's Ohio Agricultural Research and Development Center in Wooster.
"When I first went up there that night, it was dark and you couldn't see the damage. But the next morning.. it was just devastating," Moser recalls.
It wasn't the bricks and mortar destruction that affected the administrator most, it was the loss of individual scientists' and students' research, and what that meant to those people.
"That's what got me," Moser said. "That's their life."
No one was seriously injured in the tornado, which is the most important thing, Moser said.
"Buildings you can rebuild, but people you can't replace. I'm so thankful that we had nobody seriously hurt, and no one lost."
Family time
After sharing his life with the agricultural community at large, Moser said he's looking forward to being able to spend more time with his family. He and his wife, Pat, have two sons and seven grandchildren who live nearby.
"That is so important to me," he added.
"My passion for the industry hasn't gone away," Moser said, "and will continue to be there."
"It's been a tremendous, tremendous ride."

* * *
On his watch…
Under Bobby Moser's tenure, Ohio State's College of Food, Agricultural, and Environmental Sciences experienced considerable advancement:
— The restructuring and renaming of the college via an effort called Project Reinvent in 1994.
— A 204-percent increase in grant awards, to $39.6 million in 2011 vs. $13 million in 1991.
— The issuance of more than 86 patents.
— Garnered nearly $30 million in Ohio Third Frontier grants.
— The donation of nearly $83 million to the college from more than 28,000 donors.
— The establishment of the Food Innovation Center.
— The designation of Center of Excellence in Agriculture, Food Production, and BioProducts by former Gov. Ted Strickland and former Chancellor Eric Fingerhut.
— The building of the Nationwide and Ohio Farm Bureau 4-H Center, the first certified "green" building on an OSU campus.
— The building of the Parker Food Science and Technology Building.
— The building in Wooster of one of only two biocontainment facilities in the nation that can handle both plants and animals at the Biosafety Level-3 Agriculture level.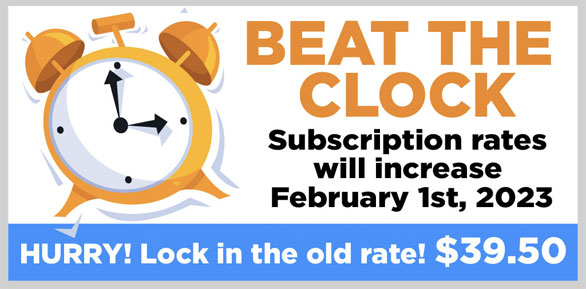 STAY INFORMED. SIGN UP!
Up-to-date agriculture news in your inbox!