COLUMBUS — Ohioans impacted by damaging winds and severe weather the weekend of June 30 could be eligible for emergency assistance in the form of reduced interest rates on loans.
According to Ohio Treasurer Josh Mandel, the
Renew Ohio & Rebuild Ohio Programs
allows small businesses, farmers and homeowners to apply for bank loans for construction, restoration, or cash flow for damage and hardship resulting from the recent severe weather, and they may be eligible to receive interest rate reductions.Mandel's office has made $25 million available through the Ohio Treasury's Renew Ohio & Rebuild Ohio emergency financing programs to assist Ohioans whose small businesses, farms and homes were damaged by severe weather.Three percent lower. Renew Ohio will assist small business owners and those in the agricultural community who have suffered severe damage or loss as a result of severe weather. Businesses and farmers can apply to obtain up to a 3 percent interest rate reduction on new or existing loans for construction or to improve cash flow.The interest rate reduction may be applied on up to $400,000 of the loan for up to four years.Rebuild Ohio will assist homeowners with an interest rate reduction on loans to finance the restoration of their homes. Homeowners will be eligible for a 3 percent interest rate reduction on up to $400,000 of the loan for a five- or seven-year period.For more information on how to apply for the Renew Ohio or Rebuild Ohio programs, contact the Ohio Treasury's Department of Economic Development by calling 614-466-6546 or 800-228-1102 option 3; or visit the Renew Ohio & Rebuild Ohio web page:
www.OhioTreasurer.gov/RenewRebuild
.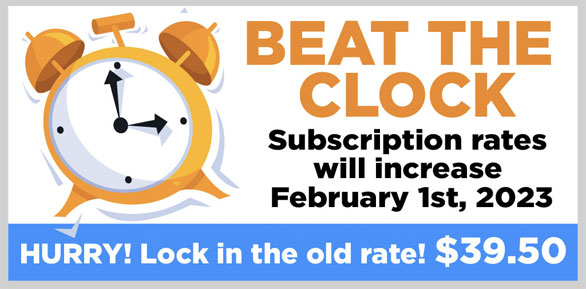 STAY INFORMED. SIGN UP!
Up-to-date agriculture news in your inbox!