COLUMBUS – Ohio is one step closer to enacting new regulations governing the state's livestock and poultry farms.

The Ohio Department of Agriculture filed the draft rules for the state's new regulations April 3 with the legislature's Joint Committee on Agency Rule Review, or JCARR. As part of the JCARR review, a public hearing will be held at the ODA headquarters in Reynoldsburg at 10 a.m.

Unless major revisions are required, the livestock facility permitting and operating regulations are set to take effect as early as June 20. The regulations govern farms housing more than 1,000 animal units.

Kevin Elder, executive director of the department's new Livestock Environmental Permitting Program, led the rule-making process. An advisory committee, which included technical experts, livestock producers and consumers, met 16 times from last June through mid-December to hammer out the details, and finalized its recommendations earlier this year.

"We set out to see what makes sense," Elder said, "what good standards are out there that we can use."

The end result is nearly 60 different rules and a document of more than 250 pages. The rules put science-based best management practices, or BMPs, in place and spell out criteria farmers must meet to obtain a permit.

It is the first time, supporters add, that consistent details are provided to producers filing for permits to install and operate a large-scale livestock operation.

"There were no rules for these large livestock regulations," Elder said.

While the previous authority required a Permit to Install, the Permit to Operate, or the management plan, was tacked on to the installation permit. The U.S. Environmental Protection Agency has been critical of Ohio's program in the past because it did not have a process for reviewing and renewing operating permits.

S.B. 141, signed into law in December 2000 by Gov. Bob Taft, names the Ohio Department of Agriculture as the new regulatory agency for all new and existing large livestock and poultry farms, replacing the state Environmental Protection Agency.

EPA still plays role. Adding to the confusion, however, is the fact that the Ohio Environmental Protection Agency still maintains the authority to issue and enforce federal National Pollutant Discharge Elimination System, or NPDES, permits.

If a farm – of any size – is discharging wastewater or has a history of problems related to manure, it may be required to have an NPDES permit.

The department of agriculture plans to seek that federal delegation authority once the draft rules are finalized.

Ohio's 125 existing large-scale livestock or poultry operations will be reviewed and inspected over the next two years, and will be required to get a Review Compliance Certificate. This certificate gives owners of current permitted operations five years to phase in an ODA Permit to Operate.

The new requirements for the certificate include the creation of a manure management plan; an insect and rodent control plan; mortality management plan; and emergency response plan.

Ohio also has between 12 and 15 livestock operations with more than 10,000 animal units.

Inspection. The new rules propose that all facilities with 1,000 animal units or more – new and existing facilities – be inspected twice a year. Inspectors will not only be looking for physical facility points and maintenance, but at management practices, Elder said.

"Most of the problems we've had in Ohio has not been with the facilities, it's been with the management," Elder said.

The director can revoke the Review Compliance Certificate if a farm is found to violate the certificate's requirements.

If a farmer doesn't correct problems, the department of agriculture can impose civil penalties of up to $10,000 per day for a major violation, or $25,000 per day for a severe violation at facilities with more than 10,000 animal units.

To learn more. Informational meetings on the proposed livestock operation regulations will be held in Wooster April 24 from 1-3 p.m. at the OARDC's Fisher Auditorium, and in Lima April 25 from 7-9 at the Allen County extension office.

A public hearing will be held May 9, 10 a.m., at the Ohio Department of Agriculture headquarters, 8995 E. Main St., Reynoldsburg.

Copies of the draft rules are also found on the ODA Web site at www.state.oh.us/agr/livestockregindex.html.

Interested parties can also call the ODA's Livestock Environmental Permitting Program at 1-800-282-1955.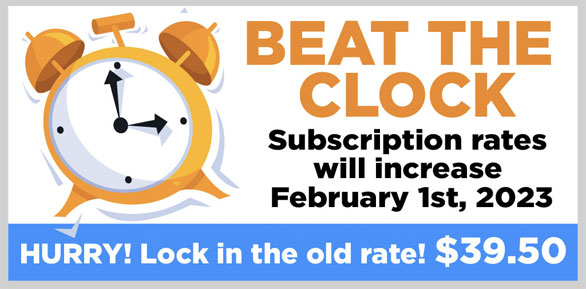 STAY INFORMED. SIGN UP!
Up-to-date agriculture news in your inbox!