HARRISBURG, Pa. — The Pennsylvania Department of Environmental Protection reports that conservation districts in 29 counties in the Chesapeake Bay Watershed have successfully applied to conduct farm inspections aimed at reducing agricultural runoff into local streams and rivers and the bay.
Nine conservation districts failed to meet application criteria or have declined to participate.
Conservation districts were asked to conduct certain farm inspections on the DEP's behalf, in exchange for funding to support bay technician staff.
Shifting roles
Conservation districts had previously worked with farmers and landowners on a mostly voluntary basis — and some district were concerned that doing inspections would cross the line between helping farmers and enforcing compliance.
At first, the inspections will be limited to ensuring that farmers have completed nutrient/manure management plans, and agricultural erosion and sediment control plans.
Both plans have been required in Pennsylvania since at least 1985.
"We're pleased that 70 percent of the conservation districts are on board to protect the health of our local waterways and help ensure that Pennsylvania meets its federal mandate to reduce the pollutants it sends into Chesapeake Bay," said DEP Acting Secretary Patrick McDonnell, in a statement. "Reducing farm runoff is key to restoring water quality both locally in Pennsylvania and in the Bay, and we hope that, in time, all of the districts will be able to participate."
Half of Pennsylvania drains into the Chesapeake Bay. In 2010, the U.S. Environmental Protection Agency (EPA) mandated that Pennsylvania reduce the amount of nitrogen, phosphorous, and sediment it sends into the Chesapeake Bay by 2025.
Sources include wastewater treatment systems, urban stormwater, and agricultural runoff. Bank erosion carries sediment and manure carries nitrogen and phosphorous into streams and rivers.
Inspection program
As part of Gov. Tom Wolf's "Bay Reboot" strategy, 10 percent of Pennsylvania farms in the Bay watershed will be inspected annually to ensure they have written plans for manure or nutrient management and erosion control.
The participating conservation districts will be inspecting 50 farms per full-time person funded in each county. The goal is to start inspections by the beginning of October.
Inspections start
DEP Regional staff have already started inspections in some of the counties that have chosen not to participate.
County conservation districts participating in the farm inspection program are: Adams, Bedford, Berks, Blair, Cambria, Centre, Chester, Clearfield, Clinton, Columbia, Cumberland, Fulton, Huntingdon, Indiana (covered in agreement with Cambria), Juniata, Lackawanna, Lancaster, Lebanon, Lycoming, Mifflin, Montour, Potter, Schuylkill, Snyder, Sullivan, Susquehanna, Union and Wyoming.
The remaining three counties in the Chesapeake Bay watershed have such a small portion of the watershed they have not received funding for a Bay technician in the past. Farms in the Bay watershed in these counties will be covered by DEP personnel.
For more information, see the Pennsylvania Chesapeake Bay Strategy.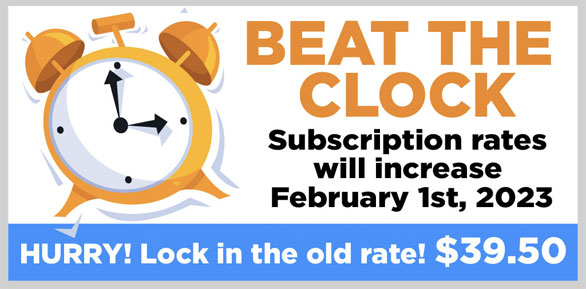 STAY INFORMED. SIGN UP!
Up-to-date agriculture news in your inbox!