NASHVILLE, Tenn. — President Donald Trump became the first president in a quarter century to address the annual convention of the American Farm Bureau Federation.
Trump spoke to nearly 7,400 members and guests at the AFBF convention late Monday afternoon, Jan. 8, focusing on economic development in rural communities.
The president hailed the recent tax overhaul efforts, saying tax cuts and the doubling of the threshold for the estate tax will help farmers.
Trump said "most family farms will be spared" now from the "deeply unfair estate tax," adding that the GOP law will help farmers "keep your farms in the family."
But the president largely skirted the two areas where his administration and the Farm Bureau differ — trade and immigration.
He briefly mentioned the North American Free Trade Agreement, saying "it's under negotiation as we speak," but added "we want to make it fair for you people again."
"We are reviewing all of our trade agreements to make sure they are fair and reciprocal."
Trade matters
The farm group is hoping the president will change his mind on free trade agreements, and not throw out trade agreements altogether.
"We sell about half of what we produce to foreign markets around the world," said AFBF President Zippy Duvall during his convention address the day before President Trump spoke. "If we lose those markets, where is that agricultural production going to go?"
According to the U.S. Department of Agriculture, U.S. agricultural exports totaled $140.5 billion in fiscal year 2017, climbing nearly $10.9 billion from the previous year to the third-highest level on record.
As it has done for over 50 years, the U.S. agricultural sector again posted an annual trade surplus, which reached $21.3 billion, up almost 30 percent from last year's $16.6 billion.
Immigration
Duvall added that immigration is a key issue for farmers, one that "has been overtaken by politics."
"Everywhere I go, no matter which region or state, farmers tell me this is the number one problem they face — not enough ag workers to get their crops out of the field," the farm organization leader said.
Rural prosperity
President Trump also highlighted the Agriculture and Rural Prosperity Task Force report, released Monday, promising better broadband internet coverage (according to the Federal Communications Commission, 39 percent of rural Americans — 23 million people — lack sufficient broadband access), and rural infrastructure improvements.
Trump also emphasized the importance of addressing the opioid crisis, which has disproportionately impacted rural communities.
While just under half of rural Americans say they have been directly impacted by opioid abuse, 74 percent of farmers and farm workers say they have, according to a poll conducted in a joint effort by the AFBF and the National Farmers Union.
Earlier in January, the groups launched a new website, FarmTownStrong.org, to provide opioid abuse information and resources that can help struggling farm families and rural communities.
Trump tipped his hat to the 4-H and FFA youth development programs, saying "it's the future of our country. Their devotion to our nation inspires us all."
The president also played homage to the ag community in general: "We know that our farmers are our future."
Farm approval
Other than the rhetoric of dismantling free trade agreements, the American Farm Bureau has been pleased with the Trump administration so far, according to AFBF President Zippy Duvall.
"We have had a seat at the table with the Trump administration," Duvall said during his convention speech. "Folks, I can tell you that it has been a breath of fresh air to be able to advocate for getting things done, instead of having to constantly defend agriculture against a steady stream of challenges from our own government."
He lauded the administration's decision to reconsider the controversial interpretation Waters of the United States rule within the Clean Water Act, which greatly expanded the list of bodies of water subject to federal regulation.
"We are urging the agency to propose a new rule, one that draws clear lines that protect waters without regulating farm fields."
In a speech to the AFBF crowd Jan. 8, U.S. Secretary of Agriculture Sonny Perdue said USDA has been rolling back excessive regulations following a directive from President Trump.
Perdue said USDA has targeted 27 final rules for elimination that will save $56.15 million annually, and asked farmers to bring any onerous regulations to USDA's attention by visiting the agency's website.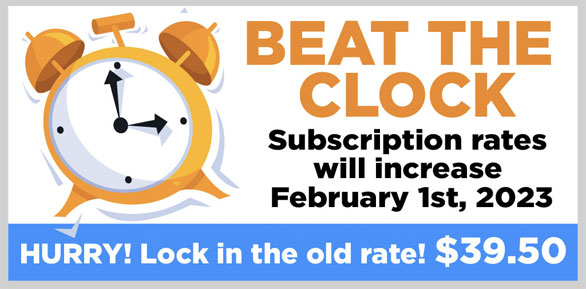 STAY INFORMED. SIGN UP!
Up-to-date agriculture news in your inbox!