EAST CANTON, Ohio — Members of the Stark County Farm Bureau and Stark Soil and Water Conservation District met for a joint annual meeting at Varian Orchards, East Canton, Sept. 12.
Top honors
Otto and Frieda Schmuki received the 2017 Stark County Farm Bureau Distinguished Service Award . The Schmukis own 500 acres and 160 milking cows in Brewster, Ohio.
Otto and Frieda, both natives of Switzerland, met on a boat as they were traveling from the U.S. to Canada on expired visas.
The rest is history, they say, as they made their American dream a reality in Stark County. They raised their four children on the farm: Mike, Keith, Kenny and Sandra.
Their oldest, Mike, and his wife, Patsy, have taken over the operations of the farm, and continue Otto's conservation efforts. Each year, since the farm was purchased in 1965, the family has worked to improve the land. They have also kept up with technology improvements, tearing down and rebuilding the dairy barn when Mike decided to come back to the farm.
Stark SWCD also presented the Cooperator of the Year award to the Campbell Brothers Farm. Randy Campbell and his mother, Jane, accepted the award. Additional brothers, Rodney and Rick, help in the operation.
The Campbell brothers farm 2,700 acres using precision agriculture. They have led the way in conservation efforts and technology, being some of the first in the area to being no-till farming in the early '80s.
"It (conservation efforts) saves labor, saves the soil and helps us make more money," said Randy.
Elections
Scott Briggs and Jim Halter were elected to the Stark County SWCD board of supervisors for a three-year term.
The Farm Bureau elected new county trustees; District I, Charlie Ellington; District II, John Brainerd and Dennis Smith; at large, Cindy Petitti, Ben Klick and Tera Wentling.
The members also voted on five delegates to represent the county at the 2018 Ohio Farm Bureau annual meeting: Terry Klick, Ann Wolfe, Joe Bryan, Jennifer Bryan and Becky Vincent.
Burkett
Ohio Farm Bureau President Frank Burkett III addressed the crowd, praising their advocacy efforts around CAUV, sharing that the new reforms will save Stark County landowners 28 percent.
He emphasized the work being done informing landowners of their rights as they relate to the oil and gas industry. Now that the pipelines are coming through, Farm Bureau is ready to be your advocate and make sure the land is properly restored, Burkett said.
Scholarships
Stark County Farm Bureau also announced its 2017 scholarship recipients, Douglas Hutnick, Alexis Sommer, Sarah Weisent, Katherine Wolfe and Robert Wolfe.
The current county Farm Bureau Present Tera Wentling passed the gavel to new President Bill Brown, as the joint meeting concluded.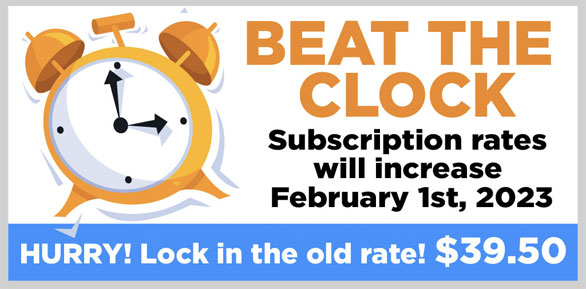 STAY INFORMED. SIGN UP!
Up-to-date agriculture news in your inbox!