Ingredients
1 pound ground beef
1/4 teaspoon salt
1 jar (26 to 30 ounces) spaghetti sauce
1 can (14-1/2 ounces) Italian-style diced tomatoes, undrained
1/4 teaspoon ground red pepper
1 carton (15 ounces) ricotta cheese
1/4 cup grated Parmesan cheese
1 egg, slightly beaten
10 uncooked lasagna noodles
1-1/2 cups shredded mozzarella cheese
Directions
Heat oven to 375°. Brown ground beef in large nonstick skillet over medium heat 8 to 10 minutes or until beef is not pink, breaking up into small crumbles. Pour off drippings; season with salt. Stir in spaghetti sauce, tomatoes and red pepper. Combine ricotta cheese, Parmesan cheese and egg in medium bowl. Spread 2 cups beef sauce in bottom of 13 x 9-inch baking dish. Top with 4 noodles, arranged lengthwise in single layer; place fifth noodle crosswise at end of dish, breaking noodle to fit. Press noodles lightly into sauce. Spread all the ricotta mixture over noodles. Sprinkle with 1 cup mozzarella cheese; top with 1-1/2 cups beef sauce. Top with remaining noodles in single layer; press into sauce. Top with remaining beef sauce. Bake in 375° oven 45 minutes or until noodles are tender. Sprinkle with remaining 1/2 cup mozzarella cheese. Let stand 15 minutes.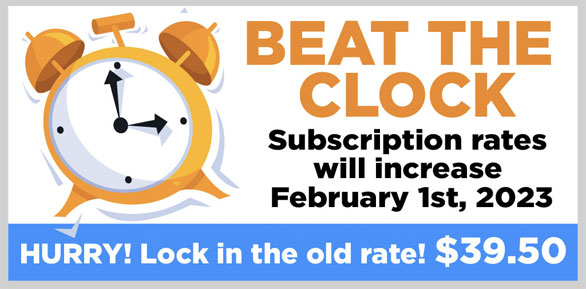 STAY INFORMED. SIGN UP!
Up-to-date agriculture news in your inbox!