SALEM, Ohio — Cattle with Ohio lineage may soon be roaming the deserts of Israel, if a recent mission to implant the indigenous cattle with U.S.-bred cattle embryos is successful.
In November, Larry Baker, director of the Ohio Livestock and Genetics Export Council, traveled to Israel with Veterinarian Emily "Em" Mowrer, owner of Stonehouse Veterinary Service in St. Clairsville, Ohio, to oversee the implantation of beef cattle embryos, purchased from Ohio cattle producers, into Israel's existing cattle herds.
Two Israeli cattle ranchers, Erez Cahaner and his father, Katcha Cahaner, had traveled to Ohio in May and toured a couple Ohio beef farms to select the type of cattle they would like to introduce into their existing herds, explained Baker. The men were connected with the Ohio Livestock and Genetics Export Council through the Negev Foundation, a not-for-profit group that sponsors sustainable agriculture research and projects to help develop the Negev Desert region in Israel.
Not enough cattle
A high percentage of the cattle in Israel were a breed of Simmental cattle imported from Europe, Baker said. "They don't keep track of their parentage," he said, adding they believed their cattle could be traced back to just four genetic lines.
The breeders had traded cattle back and forth for years within Europe, without bringing in new blood lines. On top of that, Baker said there is only 50,000 head of beef cattle in the whole country of Israel — not enough to sustain the growing need of the people in the country.
Rugged cattle
"We discussed whether (exporting) live cattle would be better (than embryos)," said Baker. But when the men described their harsh conditions — lack of rainfall and heat — "we decided embryos would be better. That way the cattle could be born into the harsh conditions."
Embryos were purchased from two Ohio cattle farmers, Darol Dickinson of Dickinson Cattle Company and John Grimes of Maplecrest Farms, and one Montana farmer, Ryan Ludvigson of Ludvigson Stock Farms.
The Longhorns were chosen because of their ability to withstand some of the toughest climates. "Longhorns can get by with less grass and lower nutrient levels," said Baker. Israeli cattle ranchers have also lost many of their herd to predators. The horns will help ward off those predators.
The Angus breeds were chosen for their ruggedness and carcass quality. Baker said one of the toughest parts was convincing the men of the type of cattle they really needed versus what they perceived the needed. "A lot of different countries I deal with, they look at the breed magazines and see the show cattle and that's what they want," said Baker. "They don't need the show cattle, they need the rugged cattle with sound feet and legs that produce a good carcass."
Embryo transfer
In Israel, Baker and Mowrer visited several farms that were mostly cow-calf operations and a few feedlots associated with those cow-calf operations. Mowrer showed the cattle owners and local veterinarians in Israel how to implant the embryos. "It's not always easy to walk on to someone's farm and start offering suggestions," said Mowrer.
"But they were so open," she said, noting their willingness to share what practices they have in place and take suggestions. Mowrer walked them through each step, from how to prepare the cow, how to handle the embryos and how to load the gun. "They were very open to whole thing. They wanted to go in after me and feel what I feel," she said.
"I think there was some scepticism to some degree," she said, but the cattle owners had lots of questions for Mowrer. "I was surprised by those who came — how much they knew and how much they wanted to learn," she said. That day, Mowrer helped the farmers implant 29 embryos. Ten more were implanted the following day. "I've talked to them since then and it doesn't sound like many (cows) have come into heat," indicating a high success rate.
Israel market
Another key component to understanding the needs of Israel's cattle industry was understanding how the product is marketed and consumed. Baker noted in his trip report that live cattle is slaughtered directly for the butcher shops. Different butchers will pick up the quarters of meat they want for their market and will age and dissect them, depending on the consumers who visit their shop.
For the kosher market, the meat must be harvested under direction of the rabbi and only the front quarters of the cattle are used. Rear quarters can be used only if it has been stripped of veins and arteries.
"These guys are just so proud of what they are doing," said Mowrer. "They want to create a branded product and create their own market share — kind of like a Certified Angus Beef." She explained the producers want to say they took this product, starting with an embryo, and took it all the way to the plate.
Ohio genetics
Mowrer said this project was instrumental in "raising awareness that we (Ohio producers) have a product that other folks want and need. We do have a product that we can sell and grow."
Wisconsin and Ohio have been the two leading export states of genetic and germ plasma — semen or embryos — mostly due to the long-time health status of the in-state herds, explained Baker. "It does come back to our genetics. In Ohio we should maybe market that a little bit more. We have something that people want," said Mowrer.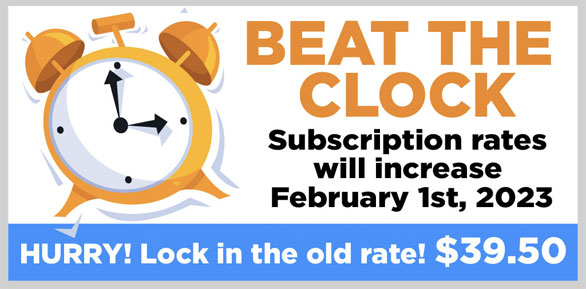 STAY INFORMED. SIGN UP!
Up-to-date agriculture news in your inbox!