Let me just put it out there: I can't draw worth a lick. By the time my children were in first grade, their artwork looked better than my feeble attempts. Even those hip coloring books that are all the rage? Yeah, don't bother buying me one. But I can make a mean stick figure. And that's all the artistic talent you need to take my new year's planning challenge this week.
If we were ever going to head into a new year with a renewed focus, 2017 should be it. While every year that you end still breathing is a good year, there were lots of stress points in 2016, and we're glad to pin up the new calendar.
This week's issue — the first of the new year — includes several columns and articles to inspire some introspection, thought and planning. (Scroll down for the links.) We hope that you will pause to digest all the authors' insights, and, if you haven't already, carve out a little time soon to consider what your own personal or work focus will be in 2017.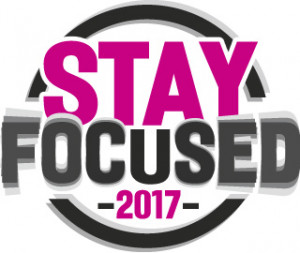 I know, I know. Setting goals or resolutions at this time of year can be a good intention, but where are they come February? Every year, I set a goal to do a better job of consistently writing this column, but regular readers of this space know that I failed miserably in 2016.
My goal was laudable, but I fell flat on the implementation. Ever happen to you? (Please say yes, so I'm not alone in my failure.) So I've decided the problem is in my process.
I dug out a hand-out from a long-ago writing workshop with Chip Scanlan, an author and journalism instructor. The workshop session was called "Making Things Happen: A Process Approach to Planning," and Scanlan used David Allen's Natural Planning Model (explained in Allen's book Getting Things Done: The Art of Stress-Free Productivity).
Allen's model has five steps: 1. Defining purpose and principles; 2. outcome visioning; 3. brainstorming; 4. organizing; and 5. identifying next actions.
First, grab a couple blank sheets of paper, a pencil or pen (or Crayons or colored pencils). Trust me on this, folks. We all learn differently, and this is just a different way to look at your goal process. If you don't want anyone to see you, lock the door or go sit in your truck. Just do it.
Now, at the top of the first page, write "I want to _____," and fill in the blank.
Make it a simple and focused goal, i.e. I want to pay off my car. I want to improve my herd's milk production by 5 pounds/cow. I want to start a retirement account.
When thinking about a goal or a project, Allen starts with this question: Why are we doing this?
That's a really good question: Why are you doing this? Why? What problem does this solve? What will happen if you don't do this? etc.
Write that question on your paper: Why am I doing this? Then answer it in the form of a drawing. (Remember, stick figures are OK.) Answering this question in a visual way spotlights the meat of the matter.
Question No. 2: What would it look like if we were wildly successful? How do you envision the outcome of your goal or project? If that goal is met, how will you know? How will you feel? How does it impact others? If you complete this project, what will happen? Will your family be happy? Will you be sleeping better at night? Will you be able to pay off that loan? The outcomes could be physical, tangible or emotional, but they're all important.
For the Steven Covey fans in the room, it's akin to his Habit No. 2: Begin with the end in mind.
On your paper, write down that question — What would it look like if we were wildly successful? — and again answer it with a drawing.
The next two questions will force you to identify the ways you're going to meet your goal or complete your project.
Question No. 3: How will I accomplish it? What are the specific action steps you need to take? What do you need to do? Brainstorm to capture as many ideas as you can. No step is too small, no idea too vague or too specific.
Write that question down — How will I accomplish it? — and jot down those action steps. No drawing required.
The fourth step is organization: When do we do these things? Of all those action steps you identified in the third step, which needs to come first? What comes next? Then what? The more detailed the better.
Grab your paper, write When do we do these things? and start your list. Again, no drawing required, but if you want to use your colored pencils to prioritize your action steps, go for it.
The fifth step is one you will revisit all year, or until you've met your goal: What's the next action? If you've worked through all the steps, this is the easiest question to answer. What do you have to do first?
Answering it give you your priority and the focus to get started. You don't have to think about the whole big shebang, just the first step.
Look at your paper one more time, and write: Where do I start? Answer it with that first task, i.e. call the vet, or buy  new accounting software, or clean up the workbench.
This step repeats itself when that first task is complete. What's the next action, the next task toward that goal. You don't have to rethink everything, unless circumstances change, just identify the next thing you have to do.
There you have it: That's how you can take charge in 2017 in five steps. The steps are simple, but never easy.
Like life.
* * *
Read more in our Stay Focused series:
By Susan Crowell
STAY INFORMED. SIGN UP!
Up-to-date agriculture news in your inbox!