By TAMMY L. JONES
Did you know that cigarette butts are litter?
In Ohio, as well as other states, you can be fined for throwing your cigarette butts out of your car window the same as if it were a pop can or fast food bag. A good website to visit is www.cigarettelitter.org. It lists ways to responsibly dispose of cigarette waste.
Some people feel that this is unfair since cigarette butts are so small. Many do not realize the huge impact that these small items have on the environment. But cigarettes are not biodegradable and take over 15 years to break down into a plastic called cellulose acetate. As this happens, the cigarettes release toxic chemicals including arsenic, cadmium and toluene.
More than one million cigarettes and filters were collected from U.S. beaches and waterways in 2010. Cigarette butts were toxic to both fresh wan saltwater fish.
In my travels, I have noticed that Reynoldsburg has posted signs at intersections stating the fine for littering cigarette butts. I believe that this trend will increase in other cities and towns across Ohio. Cities, towns, villages and businesses invest large sums of money in landscaping to make their spaces look appealing. Throwing cigarette butts into these areas is not only disrespectful but also unsightly.
This topic was brought to my attention through an e-mail that had a link to www.rethinkbutts.org. Visit this site to learn more about how a little piece of litter can cause a large problem.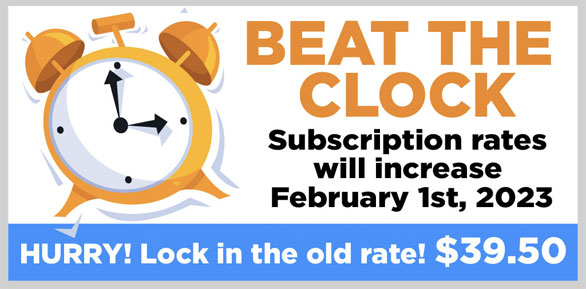 STAY INFORMED. SIGN UP!
Up-to-date agriculture news in your inbox!