For just about anyone over 50, the mention of the name Art Linkletter brings a smile without even thinking much about it. For those much younger than that, there is not even the sign of a dim recognition.
In my pre-school years, (there was no kindergarten in those long-ago days, so that stretched until I was about 6 1/2) I remember my mother ironing during the Art Linkletter "Kids Say The Darndest Things" afternoon television show.
Just like mom
I was set up with a toy iron and a miniature metal ironing board and 'worked' right along with her. I ironed all the handkerchiefs just as perfect as can be.
I have a thin book by the same name that is filled with some of Linkletter's favorites. I became curious if there were any clips from that old show, so I searched and found several.
"What would you do if you were president?" he asked a little girl. "Keep my mouth shut," was her answer.
"Have you ever gone fishing?" he asks a tiny boy wearing big glasses. "Fishing? Not me, but that's what my dad does when he's too sick to go to work."
Irons and laughter
I remember my mom chuckling while pushing that hot iron over one of a hundred pieces needing ironed. This was pre-steam iron, so a sprinkle can filled with water was shaken over the wrinkly fabric.
The hiss of the hot iron hitting that wet fabric, and even the scent of the starch sometimes used, stays in the memory bank. With four little girls and nothing yet made with permanent press fabric, nearly every single thing we wore then needed ironed.
My mom, always a sharp dresser herself, must have looked at that endlessly mountainous pile with frustration many days.
Slapstick
Art Linkletter helped bring laughter and slapstick silliness each afternoon as comic relief for many. The questions — but mostly the answers — seem tame in today's world. I have to wonder if the show would have been quite the hit now that it was then.
I recall my mom repeating some of the funniest ones to my dad when he came in the house for a cup of coffee before milking time.
When I wasn't yearning to be one of the Lennon Sisters, I saw myself as an exceptional candidate for the Art Linkletter show. Surely someone would come knocking at our door to see if I had any quick answers.
Simpler time
While I waited, I kept ironing with my miniature iron and fake sprinkle can and tried to think of just what question that happy-hearted man would ask next. Our entertainment, our lives in general, seemed so much simpler, sweeter.
Now, more than ever, don't you wish we could turn the calendar back about five decades? There are many things we would embrace, but we'll keep that mountain of wrinkled dresses far back there, just a tiny speck in the rear-view mirror.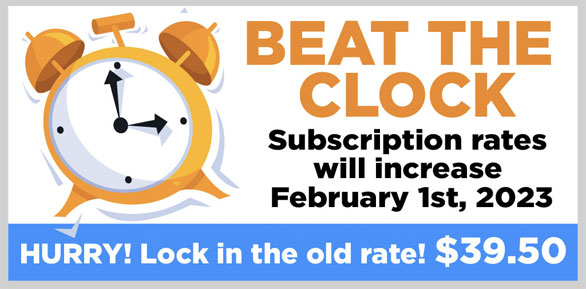 STAY INFORMED. SIGN UP!
Up-to-date agriculture news in your inbox!