Editor:

On behalf of the Harrison County extension advisory committee, extension levy campaign committee and the office staff of Ohio State University Extension in Harrison County, I wish to thank all of the voters and supporters of the recent extension levy.

With passage of this levy, we are ensured the opportunity to deliver educational programs to the people of Harrison County for at least the next five years.

Special thanks to all of the 4-H members, volunteers and extension clientele who promoted passage of the levy; levy committee members who worked endless hours to educate citizens of the county on the benefits of the Extension program; the three county commissioners for their support; and Dr. Scott and Donna Pendleton for giving leadership to the levy campaign.

Jane Keyser

Cadiz, Ohio

(The author is the 4-H youth development extension agent and administrative chair for Ohio State University Extension in Harrison County.)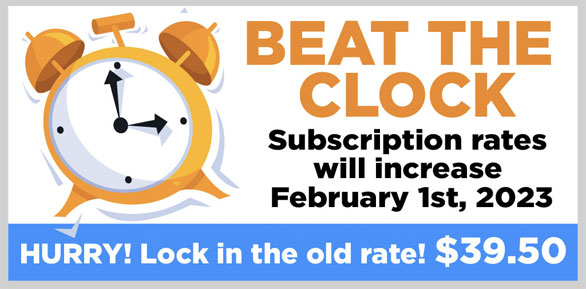 STAY INFORMED. SIGN UP!
Up-to-date agriculture news in your inbox!