PITTSBURGH — Carnegie Museum of Natural History announced the acquisition of more than 2,700 mineral specimens from private collector Bryon Brookmyer, making the museum's collection the premier repository of Pennsylvania minerals in the world.
Aid researchers
These specimens will aid researchers in the study of Pennsylvania mineralogy, and many will be featured in the museum's Hillman Hall of Minerals and Gems.
The Brookmyer collection consists of 2,705 specimens, 234 of which have been on long-term loan to the museum since 1996. Visitors may be familiar with some of these specimens as the focus of the Pennsylvanian exhibit of Hillman Hall.
"The acquisition of Bryon's collection is and will be known in the future as a major event in the history of minerals at the museum," said Marc Wilson, Collection Manager and Head of the Section of Minerals.
"Bryon's passion for minerals is evident in his collection and in his history as a careful, yet tenacious, collector. We're honored that he should agree to have the specimens that are so special to him become part of the Carnegie collection."
Latest of three acquisitions
Brookmyer's collection is the latest in three noteworthy specimen acquisitions that comprise the vast Pennsylvania collection, spanning pieces that were collected from colonial times to the present.
Early in the museum's history, Andrew Carnegie purchased for Pittsburgh the William Jefferis collection of about 12,000 specimens. In 2007, Carnegie Museum of Natural History acquired approximately 5,000 mineral specimens deaccessioned by the Academy of Natural History Sciences of Philadelphia.
Together, these two collections held specimens that covered to the 1920s. The Brookmyer collection brings the museum's holdings up to today.
Comprehensive collection
"This gives Carnegie Museum of Natural History the most nearly complete and comprehensive collection of Pennsylvania mineral specimens in the world. Carnegie Museum is now the destination of choice for anyone wishing to research or learn about Pennsylvania's rich mineral heritage," said Wilson.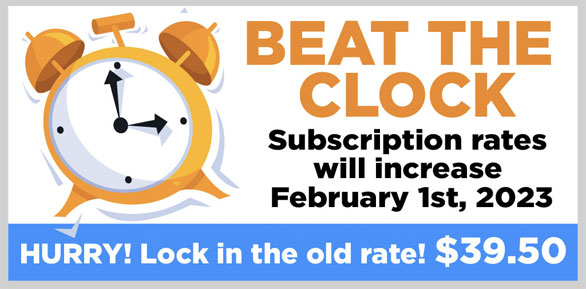 STAY INFORMED. SIGN UP!
Up-to-date agriculture news in your inbox!