WASHINGTON – The U.S. Senate voted 79-14 on Friday, Dec. 14, to pass its version of the 2007 farm bill.
Now it's up to a House-Senate conference committee to work out the two bills' differences and come up with something the White House will support.
Senate ag committee chairman Sen. Tom Harkin expects conference negotiations to be completed in January.
'Flawed.' The Bush administration was quick to blast the Senate's proposal, saying it was filled with unfunded commitments and "budget smoke and mirrors."
"This legislation is fundamentally flawed," said Chuck Conner, acting U.S. secretary of agriculture. "The Senate-passed farm bill does not represent fiscal stewardship and lacks farm program reform."
Unless the House and Senate can craft a measure with "substantial changes" that gains the Bush seal of approval, Conner said "we are no closer to a good farm bill than we were before today's passage."
Flip side. On the Democratic side of the aisle, Sherrod Brown, the first Ohioan to sit on the Senate ag committee in four decades, called the Food and Energy Security Act of 2007 "forward-looking" because it promotes next-generation biofuels and improves existing nutrition programs.
A Brown amendment to move $2 billion from the federal crop insurance program to other programs failed by a 32-63 vote.
Brown said the bill also shores up the country's hunger safety net, the food stamp program, by indexing benefit levels to inflation. Funding to the nation's food banks through the Emergency Food Assistance Program would also be increased in the Senate version, from $48 million annually to $140 million.
The farm bill's nutrition title received the largest funding increase, totaling over $5 billion.
Total farm bill spending will make up only one-fourth of 1 percent of the entire federal budget, said Joe Logan, president of the Ohio Farmers Union.
"Within that fraction of a percent, nutrition programs consume two-thirds of the farm bill dollars," Logan added. "Considering all the criticism of farm subsidies, this farm bill provides a lot of value for the American people."
Amendment battle. Some groups blasted the Senate leadership for requiring 60 votes to pass amendments, rather than the simple majority.
"A clear majority of senators voted in favor of common-sense reforms, but the deck was stacked against them because the Senate leadership decided to require 60 votes for passage of reform amendments," said Sara Hopper of Environmental Defense.
Falling four votes short of the necessary 60 was an amendment offered by Sens. Charles Grassley, R-Iowa, and Byron Dorgan, D-N.D., that would have capped total annual farm payments to any individual or married couple at $250,000 per year. The current limit is $360,000.
A majority of senators also voted for an amendment offered by Sen. Amy Klobuchar, D-Minn., that would have imposed a reasonable means test on recipients of farm subsidies. The Klobuchar amendment would have barred any household with an adjusted gross income of $750,000 or more from receiving subsidies. The final vote was 48-47.
As the bill stands, it will limit payments to larger producers by implementing a rule to "directly attribute" payments to individuals and by eliminating the three entity rule, which allowed several family members to claim benefits.
The payment cap also covers conservation measures, including cost-share measures like the Environmental Quality Incentives Program, or EQIP.
Livestock groups lukewarm. The Senate-passed bill includes a livestock competition title, including a ban on packer ownership fought by the National Cattlemen's Beef Association.
The ban "limits cattlemen's ability to market their cattle in ways that provide the best return on their investment," said NCBA's Vice President of Government Affairs Jay Truitt. He added the cattle group will work to strip the packer ban language out of the conference committee's final bill.
The National Pork Producers Council calls the Senate bill a "mixed bag" for the pork industry. Producers supported the changes to the country-of-origin labeling, and increases in investments in renewable energy, nutrition and conservation programs. But, like the cattlemen, pork producers are gearing up to fight the ban on packer ownership of hogs.
Neither group backs the establishment of an Office of Special Council to investigate and prosecute livestock competition issues, which is also included in the Senate bill.
(Editor Susan Crowell can be reached at 800-837-3419 or at editor@farmanddairy.com.)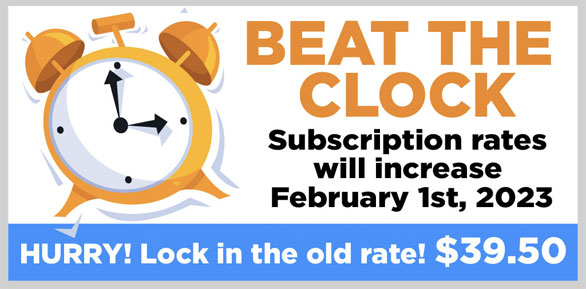 STAY INFORMED. SIGN UP!
Up-to-date agriculture news in your inbox!