CHILLICOTHE, Ohio — Eighteen members of the Zane Trace FFA chapter recently attended the 80th Ohio FFA Convention May 1-3 held at the Ohio Expo Center in Columbus.
Their trip began with a tour of Brownie Points Bakery in Gahanna. From there, the students continued their study of food production by touring the North Market in Columbus where they discovered the differences in conventional and organically produced foods.
Next, students toured the Ohio Statehouse and learned how agriculture policies are proposed and voted into law.
The members participated in convention business sessions May 2, during which they listened to guest speakers. The chapter was honored for its donations to Children's Hospital and CROP Hunger Relief during the morning session and students also enjoyed cheering for fellow Zane Trace FFA members Jenna Davis, Josh Roberts, Hannah Cox and Liz Newland who were presented with proficiency awards on stage during the convention.
They also had fun supporting Jordan Clark in the FFA talent show, as well.
During the convention session May 3, several members were recognized for their success in agriscience. DJ Jordan, Nick Ganus and Hannah Cox received first-place honors and gold ratings on their agriscience fair projects and Abby Snyder and Hannah Cox placed first and second, respectively, in the Agriscience Student of the Year competition.
Jennifer Moore was also named the Agriscience Teacher of the Year during the session.
Kendra Dalton, Lindsey Cook and Tieana Steele were presented gold pins honoring their achievements as gold-rated officers.
The final session of the convention saw members Lindsey Cook, Kendra Dalton, Jenna Davis and Bekah Coretti receive their State FFA Degrees.
* * *
ALBANY, Ohio — The Alexander FFA chapter attended the District 10 banquet at Waterford High School.
Before the banquet, officer training sessions took place for the new officers.
During the banquet, awards were handed out to each chapter.
Zach Crabtree received a plaque for being fourth in district for livestock judging along with Taylor Adelsberger for being second in district for equine judging.
Also, Kara Oberholzer, Brent Kasler and Jarrett Bright received plaques for their proficiency award areas.
After awards were given out, the new officers were inducted. Alexander member Kathy Kasler was selected as the District 10 treasurer for the 2008-2009 year.
* * *
ASHLAND, Ohio — Mapleton FFA sent 15 members to join in the 80th Ohio State FFA Convention May 1: Jared Wynn, Logan Vhaugn, Kyle Whiley, Nick Rangel, Hillary Krause, Shelby Emmons, Shelby Rohr, Breanna Shank, Robyn Bright, Candance Gelley, Sara Segar, Rachel Bechtel, Falicia Thomas and Christina Hutman.
May 2, the members competed in the state CDE contest. All of the freshman members took the Greenhand quiz.
Jared Wynn competed in general livestock judging where he placed first. He also placed first in oral reasons and market swine.
May 3, awards were given for those who received gold ratings on their officer books. Diana Burton received a gold for her reporter's book and Kristy Kline received a gold on her treasurer's book.
At the final session, Alyssa Christian, Laura Crumrine, Christine Ritchie and Jonni Rohr were presented with the highest award that can be given at the state level, the State FFA Degree.
* * *
OBERLIN, Ohio — The Firelands FFA traveled to Columbus May 2 for State FFA Convention.
The chapter got to tour the Ohio State University food science department and equestrian center.
Mr. Norton, a former ag teacher, received his honorary State FFA Degree.
Amy Saylor receive her treasurer award and Megan Bari receive her reporter award.
Later that day, the State FFA Degrees were given out. This year, Firelands had a record breaking year with seven State FFA Degrees from our chapter: Holly Jones, John Grills, Kyle Zukowski, Sam Miller, Jodie Crawford, Seth Kelling and Amy Sayler.
* * *
RAVENNA, Ohio — Southeast FFA traveled to Columbus May 1-2 for the Ohio State FFA Convention. Two teams competed in activities such as meat judging and Greenhand.
Advisers and chaperones guided the teams around the state capital, including a Clippers baseball game and a tour of Ohio State University.
The Greenhand team placed 49th out of 149 teams. Placing for Southeast were: Ben Nething, Matt Davis, Ben Metzgar, Craig Lematser, Steve Cordle, Niccole Cutlip, Kyle White, Mike King and Korena Shamblin.
The meats team placed 29th. The team consisted of Allison Durkee, Jesse Fetty, Ryan Kibler, Jesse Elliott and David Wagner.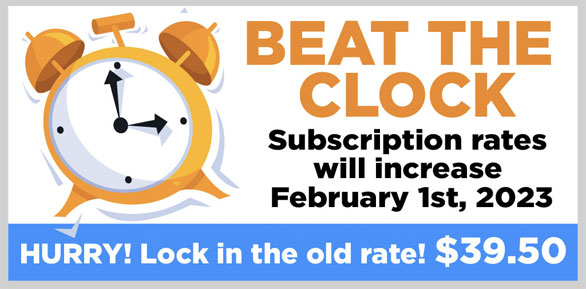 STAY INFORMED. SIGN UP!
Up-to-date agriculture news in your inbox!