SENECA FALLS, N.Y. — The working equipment field demos at Empire Farm Days, Aug. 7-9, at Rodman Lott and Son Farms in Seneca Falls, New York, will include manure application demonstrations.
The new demonstration at Empire Farm Days will show how to apply the latest technology and tools to work manure into soil or surface apply and retain valuable nutrients to feed crops.
The side-by-side demonstrations will include dribble bars, a grassland tool, disks, and shanks.
A field demos-dedicated tram is available to carry visitors from the Northeast corner of the showgrounds to the field demo area.
The daily schedule of working farm equipment demonstrations includes:
10:30 a.m.: Hay mowing
11:30 a.m.: Hay merging and chopping
12:30 p.m.: Tillage and GPS
1:30 p.m.: Hay raking, baling and handling
2:30 p.m.: Manure injection and application.
Automatic soil sampler
Daily at 10 a.m., noon, and 2 p.m., the Falcon Automated Soil Sampler will be working in the tillage field demo area.
The equipment collects, georeferences, time-dates and barcodes samples every 15 feet. Cameras will broadcast to monitors at the field edge and results from earlier sampling of grids at the showgrounds will be available.
Additional demonstrations each day include quadcopter drone demonstrations, and stone grinder and forestry mulcher demonstrations.
Five makers of large applicators will provide opportunities to test drive their field units daily at the show. Trucks, tractors, construction equipment, and utility vehicles are also available for Ride and Drive at this show.
If you go
Empire Farm Days show hours are 9 a.m. to 5 p.m. on Tuesday and Wednesday, 9 a.m. to 4 p.m. on Thursday; admission is $10 per vehicle.
For daily schedules and more information, visit www.empirefarmdays.com or call 877-697-7837.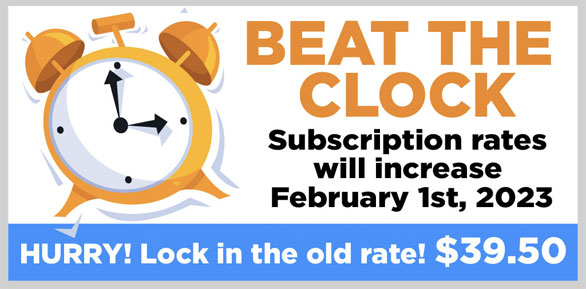 STAY INFORMED. SIGN UP!
Up-to-date agriculture news in your inbox!