COSHOCTON, Ohio — The federal government is in the process of selling its share of the former soil and water research facility in Coshocton County.
On Aug. 18, the U.S. General Services Administration listed for sale 631 acres of the former North Appalachian Experimental Watershed Research Facility, which closed in 2011 as a result of federal budget cuts.
The property consists of forest, crop and pasture land, and 21 buildings totaling 70,000 square feet. The online listing price is $500,000 and at least one bid has already been placed. Bids are being accepted online, with a closing date of Sept. 19.
The research station was established in 1935, according to the U.S. Department of Agriculture, and was used to study and develop methods of conserving soil and water resources.
Ideal site
The site was selected because it represented "land conditions prevalent in many states in this part of the nation," and because of its location within the Muskingum Watershed Conservancy District.
By 1941, the research station was in full operation, according to USDA, and encompassed 1,047 acres. About 420 of those acres are owned by Coshocton County, and are not part of the sale.
The USDA said the facility was the "first of its kind" in large-scale watershed research, serving also as a training grounds for thousands of soil conservation staff.
In 1954, as part of a government reorganization, the station was transferred to Agricultural Research Services.
In 1973, scientists from Ohio State University's Ohio Agricultural Research and Development Center began using the property to study soil-water relationships in area watersheds.
Research concluded
OSU continued research at the facility after it closed in 2011, but most of those projects concluded in December, said Dave Benfield, associate vice president of agricultural administration for OSU.
Benfield said it was a special property, that will be hard to ever duplicate.
"There was a lot of good work that went on there," he said. "There was a really good, long history of productivity and collaboration."
Benfield said Ohio State considered acquiring the property, but "it just wasn't the right opportunity for us to do that."
The General Services Administration said the decision to sell the property is part of a larger effort to "remove properties that are no longer needed in the federal inventory."
Multiple uses
The GSA said the property can be used for whatever the buyer chooses, within the bounds of local zoning regulations.
Interested bidders need to complete an online registration form and submit a registration deposit of $25,000. Additional information on the property is available at RealEstateSales.gov.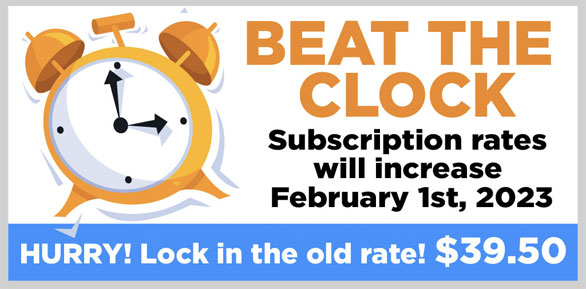 STAY INFORMED. SIGN UP!
Up-to-date agriculture news in your inbox!