HANOVERTON, Ohio — Harold James Thompson, 90, of State Route 518, passed away at 6:40 p.m. Oct. 17, 2016 at his home.
Thompson was born April 7, 1926 in Carroll County, a son of the late James Lloyd Thompson and the late Martha (Heston) Thompson, and had lived in the area all of his life.
A 1944 graduate of Carrollton High School, he began farming as a young boy with his grandfather and was a farmer his entire life. He was a faithful member and Elder at the Bethel Presbyterian Church.
Harold was also a member of the Columbiana County Farm Bureau, the former Ohio Potato Growers Association, Columbiana County Strawberry Growers Association, CMT Cattleman's Association and the Ohio Cattleman's Association.
He and his wife also enjoyed square dancing, and were members of the Salem Square Wheels.
Harold is survived by his wife of 69 years, Shirley Ann (Rowley) Thompson, whom he married October 22, 1947; children, David Harold Thompson, Diane Jean (Janis) Baltputnis, James Edward (Susan) Thompson, and Lynnelle Beth (Elmer) Zimmerman; sister, Ruth Ann Devitt; 7 grandchildren; and 5 great grandchildren.
Thompson was also preceded in death by his brother, Paul H. Thompson.
Funeral services will be at 11 a.m., Friday, Oct. 21 at the Bethel Presbyterian Church with the Rev. Tanta Luckhardt-Hendricks officiating. Burial will follow in the church cemetery.
The family will receive friends from 6-8 p.m., Oct. 20 at the Eells-Leggett-Stauffer Funeral Home and from 10-11 a.m. Oct. 21 at the church.
Memorial contributions may be made in Thompson's memory to the Deacon's Fund, Bethel Presbyterian Church, 16521 Steubenville Pike Rd., Salineville, Ohio 43945.
Friends may also view his memorial tribute page and send condolences online at www.eells-leggett-stauffer.com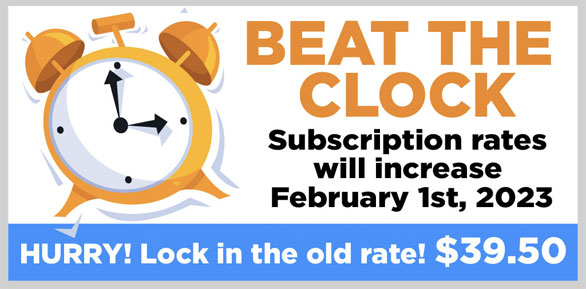 STAY INFORMED. SIGN UP!
Up-to-date agriculture news in your inbox!