MILLERSBURG, Ohio — While most county fairs this time of year are finishing repairs and cleaning up for another year, one Northeast Ohio fair is cleaning up, while also building a new fairgrounds.
The Holmes County Fair — located at 8381 state Route 39, Millersburg — will still be held there this August, and most likely in August of 2014. But after that, officials plan to move the grounds to the new location, being built less than a mile west, and on much higher elevation.
The county broke ground on its new property — called Harvest Ridge — in April of 2012 after receiving an 80-plus-acre gift by Weaver Leather chairman Paul Weaver. In exchange for the gift, the fair board agreed to run utilities to the property.
Making progress
Since breaking ground, the fair has constructed one large pole building known as the William T. Baker Building, restored an original 1910 bank barn and begun a massive excavation project to help level some of the grounds.
Holmes County Fairboard President Kerry Taylor said he is pleased with the progress, though much work remains. The county has sold its current fairgrounds to the local park district, in exchange for approximately $500,000 from a Clean Ohio grant. But provisions require the fair to be moved by Sept. 1 2014, and most of the existing buildings to be torn down, meaning any fairs after 2014 must be held elsewhere.
"Our primary focus today is to get that (new) property so that it is capable of hosting a fair by 2015," Taylor said. "It may be a little primitive in some aspects for the first couple years of the fair, but the key is it will be dry."
Total project
The overall project, which includes a show arena, large animal barn, horse barn, outdoor riding arena, grandstand and expo center, is expected to cost $10 million-$12 million. But Taylor said it will only take about $5 million to hold the fair at the new location, and the full project can be completed later, if necessary.
Year-round events
The old fairgrounds flooded often and posed a safety risk to people and animals. Moving the grounds to a higher elevation will not only provide for a better quality fair experience, but will also allow the fair board and county to hold year-round events.
"The possibilities for this venue are endless and Holmes County already has the tourism base, they already have the people coming here and we feel that this will provide a venue to bring other events in," Taylor said.
Barn restoration
The oldest building on the new grounds is a bank barn that dates back to at least 1910. It was completely restored by Barn Again, a local barn restoration company.
Fred Cannon, who owns Barn Again, said the project was extensive and included a complete replacement of the siding and various posts and beams, correcting a serious leaning issue, as well as new flooring and roofing.
A couple Civil War-era trees were removed from the property and used to make boards for the floor. The barn has all new doors, a standing seam roof and two-three coats of stain.And giving it a little more flare — it has two carefully crafted cupolas on the roof and newly-built louvers in all the windows.
"Hopefully everybody appreciates the barn," Cannon said. "I sure do."
Funds for the barn restoration were donated by Arlie and Evelyn Rodhe, local entrepreneurs and owners of Rodhe's IGA.
Raising funds
Taylor said the fundraising campaign is "very actively underway" and the fair board seeks funding at all levels. Donors at the highest level will have buildings, streets or utilities named in their honor.
He said the primary focus is the annual fair and building something practical for exhibitors and guests. But members also want something that benefits everyone, including the county's large Amish population.Although the Amish don't typically attend fairs, they are likely to help with the construction process, Taylor said, and in events like horse shows and other year-round exhibits.
Many builders
The county has dozens of qualified builders and Taylor said he's hoping to see a wide variety of involvement in the construction, possibly some contractors joining together.
Currently, the fair is in the process of selecting an excavation company to move 500,000-600,000 yards of dirt. It was a private bidding process, but about 25 excavators were invited to bid.
Along with excavation, plumbing and parking are first on the priority list, and will be followed by construction of the remaining buildings.
About 2,000 or so parking spaces will be created, and the goal is to eventually have most of those paved.
Taylor said it's likely the grandstand will be something temporary the first few years, but with a vision toward building something permanent that can keep hold 2,000-3,000 people.
It's a big project, but Taylor said they're trying to work on a practical level, and create something that suits the needs of the county.
"It's not going to be a huge facility," he said. "We wanted a property that could provide plenty of character and still keep that fair on a more moderate size like it is today."
For more information about donating to the project, financially or in-kind resources, contact Tom Wilke at 330-763-2954.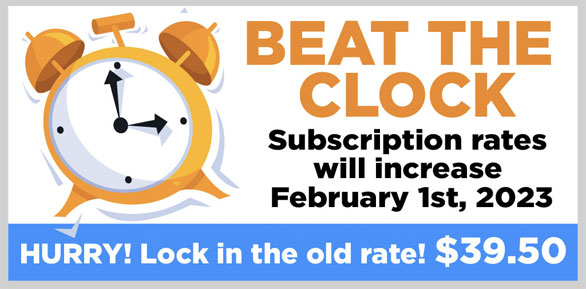 STAY INFORMED. SIGN UP!
Up-to-date agriculture news in your inbox!