SALEM, Ohio — Five Meigs County men who were charged for crop insurance fraud in May pleaded not guilty in federal court June 23. They remain on bond pending the outcome of the trial, which is set for Aug. 25.
Being charged are Christopher T. Wolfe, 43; Terry J. McNickle, 51; Mark D. Wolfe, 41; and Joey L. Jerrell, 43, — all of Racine, Ohio. Also charged is Michael L. Johnson, 62, Portland, Ohio.
They are being charged in the U.S. District Court for the Southeastern District of Ohio, with charges that include conspiracy, theft of public money and money laundering, for allegedly defrauding the federal Non-Insured Crop Assistance Program.
Read our past coverage on the charges.
The conspiracy charge is punishable by up to five years in prison, and the more serious crimes are punishable by up to 10 years. The prosecution also seeks forfeiture of more than $1.5 million, which represents the proceeds allegedly traceable to the commission of the crimes.
What happened
According to court records, Wolfe recruited co-conspirators to enroll in NAP for crops that were not planted. His partners would then apply for payments and turn them over to Wolfe after keeping a portion for themselves.
The investigation dates back more than two years and involved federal authorities, including the Secret Service, according to Fred Alverson, law enforcement coordinator for the U.S. Attorney's office in Columbus.
Atty. Stephen Palmer, legal counsel for McNickle, said his office is "in the learning phase of the case" at this time, receiving and reviewing the evidence the government "claims to have."
Palmer said it's likely the trial date will be continued, and said his client's plea of not guilty was "the appropriate thing to do under these circumstances."
Held accountable
Alverson told Farm and Dairy in May that crop insurance fraud is not a common case for his office, but that it's important to hold anyone accountable who receive government payments.
"Government assistance programs … are set up to help people who truly need it and when individuals try to cheat the system, that takes a lot of time and resources away from helping those farmers or other individuals who need the assistance," he said.
Alverson said he understands that "government programs can be quite complex and have a lot of rules and regulations," but warned against actions to "intentionally cheat" the system.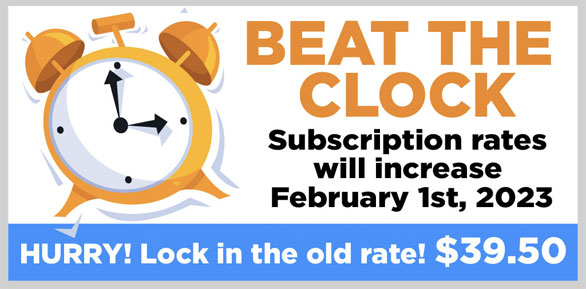 STAY INFORMED. SIGN UP!
Up-to-date agriculture news in your inbox!