ROCK SPRINGS, Pa. – The stretch of valley road south of State College, Pa., that winds along Penn State's Russell E. Larson Agricultural Research Center serves up a scenic view of well-groomed fields and research buildings in the shadow of the Allegheny Mountains.

The drive to this year's Ag Progress Days, Aug. 19-21, served up another view: the gleaming new Samuel E. Hayes Jr. Livestock Evaluation Center, built next to the research center by the Pennsylvania Department of Agriculture.

The $6.5 million center was dedicated Aug. 20 by Pa. Gov. Edward Rendell and Agriculture Secretary Dennis Wolff, along with other agricultural leaders, including Hayes, the ag secretary in both the Ridge and Schweiker administrations. Prior to his appointment, Hayes served as a state representative from 1970 to 1992.

Double capacity. In dedicating the center, Wolff said the new building will "enhance Pennsylvania's status as a leader in livestock performance evaluation."

The facility will let the state more than double its animal testing capacity, he added. It will be able to house nearly 600 animals at one time.

The livestock evaluation center tests and records genetic trails of boars, bulls and rams.

The center, which the state says is one of the world's largest agricultural facilities at 178,000 square feet, includes an assembly hall, exhibit area, conference room, dormitory, classroom, manure management facilities, underground grain silos and a food service room.

Livestock auctions can be conducted in the facility's 700-seat arena.

The new facility replaces an outdated center built in 1965.

The 25-acre parcel near the research center where the new center is located is being leased to the state ag department for $1 for 50 years.

Plenty to see. The livestock evaluation center was one of the featured tours during Ag Progress Days, which drew approximately 42,000 visitors this year. More than 350 commercial exhibitors also participated in the annual outdoor farm show.

Visitors could also hitch a ride on a bus to take a 30-minute general tour of the research center, or take a two-hour tour of the Penn State beef farm and research facilities, and a walking tour of the natural resource partnership area.

Mobile ag lab. The state also christened a traveling agriculture science lab during Ag Progress Days.

The department of agriculture contributed $30,000 toward the purchase of the mobile classroom, which will be used to take lessons of agriculture on the road.

Gov. Rendell said the lab will use curriculum that meets department of education standards and "will reach thousands of students who, until now, would not have received agriculture education."

Accompanied by an agriculture teacher, the van will visit schools, allowing students to perform science experiments designed to teach about agriculture, food and the environment.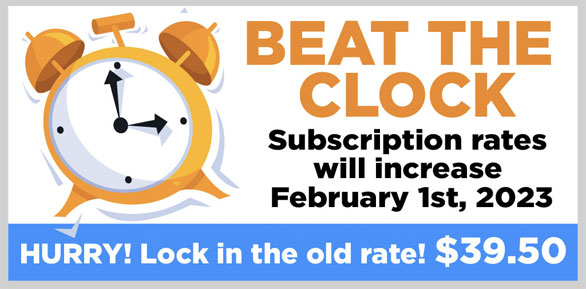 STAY INFORMED. SIGN UP!
Up-to-date agriculture news in your inbox!