Scroll down for slide show.
COLUMBUS — When he was 27 years old, Utah rancher Chad Hymas endured a farm accident that would change the rest of his life.
Aspiring to become an elk rancher, Hymas had recently purchased 40 head of bull elk and was moving some large hay bales with a tractor with a front end loader.
A caution light warned him there was a problem with the hydraulic fluid level, but he neglected to add more fluid, thinking he'd be OK. That's when the system malfunctioned, dropping a 2,000-pound bale of hay some 15 feet, onto his head and neck.
The result was a crushed man who could only breathe — not even speak. Hymas was paralyzed from the chest down and pronounced a quadriplegic — a devastating blow to his dreams and the elk ranch he was working to create.
Decision making
On May 5, at the 83rd Ohio FFA Convention, Hymas shared his story of setbacks and success, and encouraged each FFA member to make good decisions and use the support of others to reach their "infinite potential."
The theme for the two-day event was "infinite potential" and even though his body was crushed, Hymas' spirit was not. He told members good decisions can help them accomplish their goals, and bad decisions can leave them crushed for life.
If he had it to do over, he would have taken the five minutes necessary to fix the hydraulic fluid problem. Now, he spends eight minutes just putting on one shoe and one sock.
"I don't want you to feel sorry for me, I just want you to understand the power of the choices you make," he said.
But Hymas, who gave the keynote address at the convention's first session, also made bigger points. The father of four children, he bluntly told FFA members the same thing he tells his kids: "Make bad choices with drugs and alcohol and you'll be buried."
New hope
Being "buried" put a damper on his hope for a ranch the first few years. But with the support of his wife, his father and children — he began to realize his own potential, even as a quadriplegic.
The biggest turning point came five years after his accident, when Hymas' father asked him to go elk hunting with Hymas' two sons (now 13 and 11). Hymas didn't think he could do it, but his father pleaded he was going to take the kids, with or without Hymas.
Giving in to the pressure, he went hunting with his family in a wheel chair and made some of his best memories.
He showed FFA members a picture of one of his sons, sitting on a four-wheeler and smiling ear to ear, dressed with cowboy boots and his dad's hunting jacket.
The picture, Hymas said, inspires him to live his "infinite potential" every day, because it reminds him of the joys and successes he still lives.
Hymas' wife and family are critically important to his ability to live his own potential, and he told FFA members to likewise reach out to those around them to help and support others.
"Realize that this convention is not about you and neither is FFA," he said. "It's about everyone around you."
New direction
The Ohio FFA Adviser, Ike Kershaw, updated members about some forthcoming curriculum changes that will better help them reach their potential in the classroom. He said the program is moving away from an ag 1-4 sequence, and is developing multiple new courses to cover topics like new energy, food sciences and environmental sciences. The new course work will meet standards of tech-prep criteria.
"We think through continuous change and improvement we're going to have strong ag programs with strong FFA chapters," he said.
The state already if the fifth largest FFA state in the nation, with more than 24,000 FFA members in half the school districts in Ohio.
Recognition
The two-day convention commemorates members' work and achievements and also serves to establish new state officers for the coming year.
More than 6,000 members and guests attended, wearing their official FFA jackets and proclaiming the mission of building on personal growth and career development.
New venture
It was the first convention under new executive secretary Leah Amstutz. Formerly an FFA adviser from Wauseon, Amstutz accepted the position in January, following former secretary Steve Gratz' move to become an associate director.
Amstutz said her first year was rewarding, and also a lot of work.
"It allowed me to really reflect on how many important people we have in the state of Ohio making an impact on the youth of our ag programs," she said.
Planning for the convention is a year-round process that includes "a lot of key individuals working together," she said.
Amstutz said she appreciated help from Gratz through the first year, as she learned the ropes of putting on such a big show. She enjoys the opportunities the new role brings, and working with FFA far beyond her own chapter.
"I look at it as an opportunity for me to be involved in a lot of FFA programs across the state of Ohio," she said.
Awards
There were many awards presented at the convention. Here are the names of some of the biggest winners:
The following FFA chapters were presented the "gold" recognition for being the best in state: Carrollton, Western Brown, Tallawanda, and Miami Trace.
In public speaking honors, Sarah Bookman of Hillsdale took first place in extemporaneous speaking, Allison Mangun of Norwayne won the beginning prepared contest, Stacie Seger of Ft. Loramie won the prepared speaking contest, and the FFA creed contest winner was Bethany Carison of Edgerton.
The writing contest, which Farm and Dairy sponsors, recognized top entries on the topic of sustainable agriculture. Samantha Armbruster of Big Walnut took first, Adam Wagner of Ridgemont took second, and Katie Pohlman of Anthony Wayne took third.
Nathan Fortkamp of Fort Recovery won the star in agricultural placement award. Adam Kroeger of Delphos was named star in agribusiness and Brady Campbell was named star farmer. Brady Campbell of Waterford won the star farmer award.
Wellington Implement received the honorary state FFA degree, and was believed to be the only company to do so. Bill Stannard, president and owner, received the honor for the company.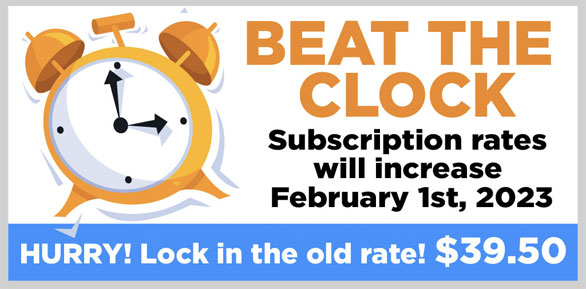 STAY INFORMED. SIGN UP!
Up-to-date agriculture news in your inbox!