WOOSTER, Ohio — The Ohio Holstein Summer Sale, held Aug. 29, at Wooster, Ohio, averaged $2,928 on 55 live lots.
Topping the sale at $5,000 was No. 19 — Pine-Tree 1937 Colt 5254-Et, a Very Good 85 three-year-old milking 116 pounds, she had made almost 30,000 at 2-00.
Sired by Colt-P-Red, her dam is Mint Sharla from the Rudy Missy family.
She was purchased by Ross Russell, Russell Springs, Kentucky, and was consigned by Matthew Steiner, Marshallville, Ohio.
The top selling calf at $4,700, was Lot No. 15, Pine Tree 5603 Home 6720-Et. born May 15, 2015, and sired by Pine-Tree Homerun – P-ET.
She is Homozygous Polled and her dam is a Very good 86 daughter of Mountfield MSY Maurice-ET, with a son going to ABS. She was purchased by Gordon Lamb, Oakfield, New York, and consigned by Matthew Steiner.
High selling bred heifer was Lot No. 55, Renwind Atitud Speckles-Red due in September, to Regancrest Opportunity-P-ET. Sired by Damartini Attitude-Red, she was from a Very Good Redliner dam, next dam a Very Good 87 Rubens.
She sold for $3,300 to Joe Turon, Farmington, Ohio, and was consigned by Julie Renner, Dalton, Ohio.
Volume buyer was Andy Dawson, Shelby, Ohio, who purchased 10 consignments. Cows averaged $3097, bred heifers $2605, and calves $2903. Cattle sold to Kentucky, Michigan, Pennsylvania, California, and Ohio.
Auctioneer for the sale was Steve Andrews. Ted Renner read the pedigrees. Ringmen were Ken Janes, Dave Gunkelman, Ken Brown, and Russel Kiko. Ben Simpson was in charge of cattle preparation.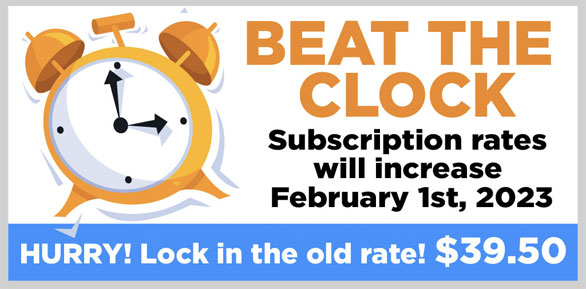 STAY INFORMED. SIGN UP!
Up-to-date agriculture news in your inbox!