For further coverage of the secretary's visit, including his round table discussion, click here.

WOOSTER, Ohio –Touting a new agriculture and a new economy for America, U.S. Secretary of Agriculture Tom Vilsack and U.S. Rep. John Boccieri, D-Alliance, spent the afternoon of July 19 touring some of the accomplishments at Ohio State University's Ohio Agricultural Research and Development Center.
Their trip began with an introduction to the newly installed swing-10 milking unit at the Agricultural Technical Institute's dairy barn — a $250,000 gift to the ATI from Dairymaster-USA.
Alternative energy
From there, the duo, followed by a host of media and producers, made their way to the first business of the BioHio Research Park — Quasar Energy Group.
The company showed the secretary and congressman its newly installed digester facility, which used an Ohio Third Frontier Advanced Energy grant to help construct a 550,00 gallon biomass digester. It is estimated the facility will produce up to one-third of the energy needs at the University's Wooster OARDC campus.
Boccieri had visited the facility on multiple occasions, as has Gov. Ted Strickland and OSU President Gordon Gee. A member of the House Ag Committee, Boccieri said alternative energy projects like those at Quasar are going to be "a shining star" in helping the nation become less oil dependent.
"This is about America, this is about reinvesting in ourselves, it's about reinvesting in our workforce and our assets," he said.
Vilsack praised the partnership between the University and private sector, which already is developing ways to commercialize the technology.
Job potential
At full strength, he said projects like the Quasar company could create as many as 800,000-900,000 new jobs — all related to constructing and operating the equipment.
"It sort of reaffirms, in my view, the story of American success," he said. "It starts with entrepreneurs with a dream, a little bit of help, they create a product and then they focus on how to make it more efficiently, more effective and less expensive."
Good decision
During a press conference, Vilsack commended Ohio Gov. Ted Strickland for his efforts in the recent compromise agreement among Ohio agriculture groups and animal protection organizations, which ultimately avoided a fall ballot initiative on animal welfare, that "could have been a very contentious referendum," Vilsack said.
He and the congressman discussed the importance of animal agriculture, and all of agriculture, in terms of nutrition and the continuance of rural values.
Vilsack said the United States has the most productive farmers in the world, and everyone benefits.
"The reality is that we spend somewhere between 10-15 percent of our paychecks for food of all kinds in America," he said. "The reason we do that is because our farmers are extraordinarily productive."
Economically, agriculture is tied to about one in every 12 jobs, he said, and creates wealth and allows consumers to keep more of their own money, because food prices are kept considerably lower than other nations.
He said the country has a trade surplus of about $28 billion — which means far more is exported to other markets than is brought in.
In everything
The overall importance of agriculture to the country, he said, is evident in about everything we do.
"You don't think agriculture's important? If you like to eat, and you like a little extra money in your paycheck and you like your job and you like wealth being created in your country as opposed to some place else, agriculture's a great story to tell," he said.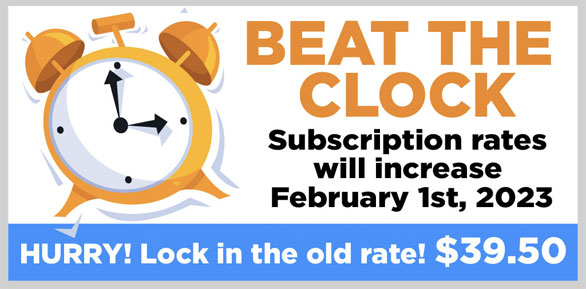 STAY INFORMED. SIGN UP!
Up-to-date agriculture news in your inbox!