CHARLESTON, W.Va. — High school meat processing programs are growing in popularity in West Virginia, giving students the training to help meet demand for locally-grown products.
Across the state, 35 schools are now providing programs in facilities that meet or exceed those required of a commercial meat-cutting business, according to Commissioner of Agriculture Gus R. Douglass.
New facilities are under construction in Pleasants and Marshall counties, Doddridge County just opened a new facility, and a number of school systems are offering multiple levels of meat science classes.
State inspected
The West Virginia Department of Agriculture approves blueprints before facility construction begins, then makes periodic visits to ensure plans are followed and only approved materials are used.
Once operating, the ag department inspects programs for sanitation issues and production procedures and ensures all products prepared within the facilities are properly labeled before being offered for sale.
Booming
"The Department has been working for a number of years on getting schools to upgrade their facilities mainly to support the FFA ham and bacon auctions that occur throughout the state. But the student interest in this profession and the directions these programs are moving has exceeded my expectations," said Douglass.
"Perhaps the only problem we're seeing is that student demand is outgrowing some of the facilities."
Entrepreneurs
Some schools are producing sausage or processing deer for school fundraisers. Some are producing cooked, ready-to-eat products, and others are doing country curing and smoking.
The mainstay of meat programs continues to be the FFA ham and bacon programs in which most of the work is done outside of regular class hours.
At Jefferson County High School, FFA Adviser Jeremy Green says that the school's new $100,000 lab has spiked interest in the ham and bacon programs. Plus the FFA program has used the facility to make and sell sausage as an extremely popular fundraising project.
But next fall, the school plans to offer a class in the fundamentals of animal processing that will be open to all students.
"With the huge investment involved in the meat lab, we want to utilize it as much as we can. We did an interest survey and it was really high," said Green. "Demand for locally grown products is up and this class will be a good opportunity to show the kids some of the opportunities for entrepreneurship, as well as jobs possible at local processors and grocery stores."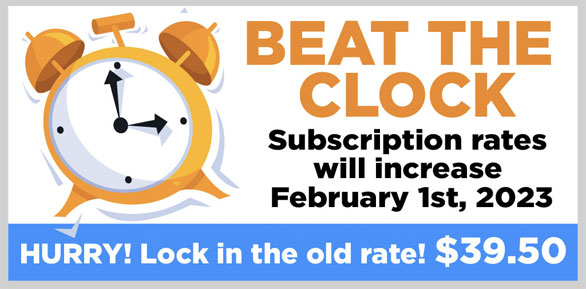 STAY INFORMED. SIGN UP!
Up-to-date agriculture news in your inbox!